by Tom Gaylord
Writing as B.B. Pelletier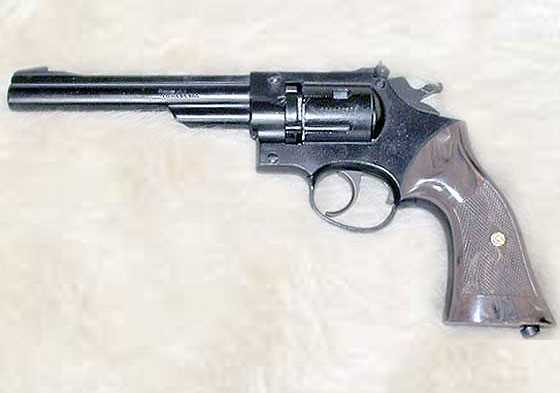 Crosman 38T.
This report covers:
The test
Lotsa pellets
Jim outshot BB
Getting tired
The next day
What the heck?
BillJ — this is for you
Summary
Well, I'm hot into it now, and as long as that's the case I decided to do the accuracy test on the .177-caliber Crosman 38 T Target revolver. Reader Jim M. was down for a visit and to help me pack up all the guns and stuff I'm returning to Pyramyd Air, so when we finished I thought I would let him get in on the test, too.
The test
We both shot from a rested position at 10 meters. The revolver was rested directly on a sandbag and we used a two-hand hold. We shot with a 6 o'clock hold on the bullseye and we shot 6-shot groups, since that's how many pellets the revolver holds.
Jim and I both shot on the first day. But I also shot again alone on day two.
I backed the bullseyes on the second day of the test with white duct tape to help the pellet holes show more sharply.
Lotsa pellets
I had no idea of which pellet or pellets this air pistol might like, so we went through a lot of them! Actually, Jim and I shot a great many targets until we both seemed to tire — or at least I did. After all, we had been working for several hours packing boxes and accessories and checking them off a spreadsheet.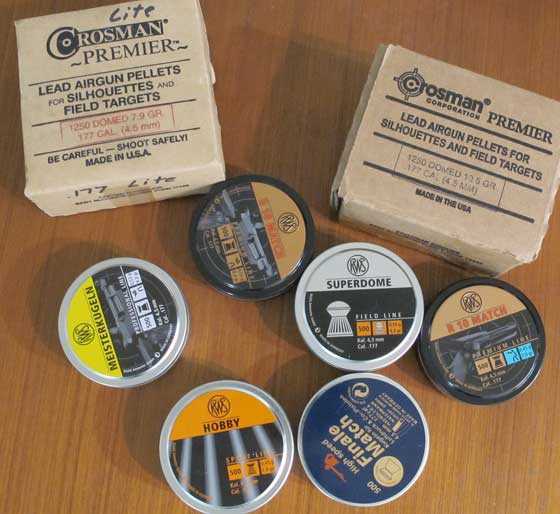 We shot many pellets on the first day and I added a few more on day 2.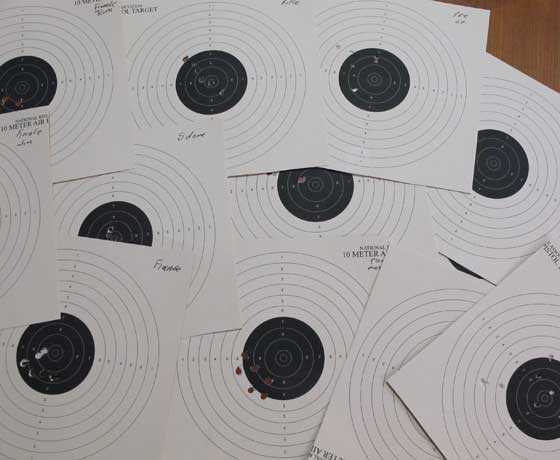 And we shot more than a few groups.
Jim outshot BB
At first Jim was not familiar with the heavy trigger pull, which on this 38T is 4 lbs. 14 oz. But he adapted quickly and soon proved to be the better shot. Of the four different pellets we tried this day, H&N Finale Match High Speed proved the most accurate. I put 6 into 1.401-inches at 10 meters and then Jim trounced me with 6 in 0.831-inches at the same 10 meters.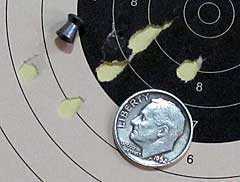 I put six H&N Finale Match High Speed pellets into 1.401-inches at 10 meters.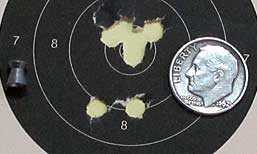 And then Jim put 6 into 0.831-inches to skunk me!
Getting tired
We shot so many groups that I had to change the CO2 cartridge. Jim and I had worked a lot before that and I was pooped, so we called it a day after shooting 8 groups. But I was not satisfied that we had tested the pistol thoroughly. So I left the indoor range set up, vowing to resume shooting the next morning when I was rested.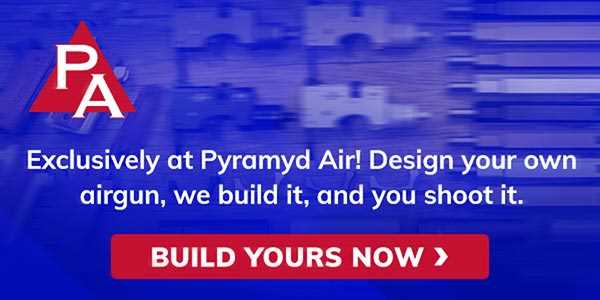 The next day
The next morning I picked up where I left off. The CO2 was still good, as I had replaced it just before shooting the final group on the previous afternoon. I started with three different pellets — The Crosman Premier Light, the Premier Heavy and the RWS R10 Match Heavy pellet. All three gave me open groups that measured over 1.5 inches between centers.
At that point I figured I could either wear myself out again trying different pellets or I could return to the one pellet that both Jim and I shot the best the day before — the now-obsolete H&N Finale Match High Speed. It's lighter than the current Finale Match Light, but that would be the place to begin to look for something equivalent.
On day one I put 6 of them into 1.401-inches, center-to-center. This day I put another 6 into 0.981-inches and almost in the same place on the target. I had adjusted the rear sight to the right at the end of the day before and hadn't touched it since.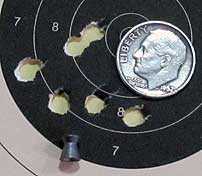 On day two I was fresher and better able to concentrate. These six Finale Match High Speed pellets went into a group measuring 0.981-inches between centers.
What the heck?
As I was ending the test I decided to try just one last pellet — the RWS Superdome. Lo and behold, six of them went into 0.97-inches at 10 meters. And not only that but without adjusting the rear sight they went to the center of the bull. When I use the right pellets this 38T can shoot!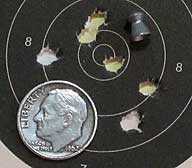 This group of 6 RWS Superdomes is my best group of the test. It measures 0.97-inches between centers.
At this point I was inspired to shoot a second group of Superdomes, to prove that the first group wasn't a fluke. Then common sense prevailed and I said, "Naaaah! Why tempt fate?" I'll just pretend that I can pick this revolver up anytime and shoot another group just like this one.
BillJ — this is for you
Reader BillJ commented that Crosman ashcan pellets were the best in his 38T "back in the day." Here is what he said.
This column made me recall when I had a 38T (in .22, mid 70's). I suppose that I should have never sold it. But I broke the rear sight (plastic), couldn't glue it or replace it so I sold to a guy that I worked with that said he'd take it, as is.

As I recall, it was fun to shoot and 'reasonably' accurate (tin can wise), before the rear sight went away.

The pellets that I used to shoot were the Crosman 'ash cans' and also AmPell pellets.

I found these 'on the back shelf' (see picture) and weighed a few. The weights (in grains) were:
16.2
14.3
16.0
14.8
16.0
16.0
14.8
16.0
16.2
15.8
I can only guess that quality control was somewhat short of what it is now.
"I have kinda poked around the internet, and haven't seen any new ashcan style for sale (but I wasn't looking too hard).

When I said that those were found 'on the back shelf', they really were. I bought these for use with the 38T that I had in 1977, so they are over 40 years old! (The price tag on the side says $1.50.)

Even if they were available, I don't know that I would get any new ones unless the QC was way, way better."

Bill

Well, I have a supply of .177 ashcans, so we are up for one more test. Next time I will test with vintage Crosman ashcans, RWS Superdomes and RWS Superpoints in this 38T. I just wanna know, and a bet a lot of you do, too.
Summary
Though it may be 40+ years old, this one hangs in there with the best of the modern air pistols. I'm looking forward to the next test.