SHOT Show 2022 Bits and pieces
Media day
Day One
Day Two
Day Three
This report covers:
Long-range benchrest
Umarex
Hatsan
Crosman
AirForce Airguns
Hatsan again
Umarex again
Emerge 12-shot breakbarrel repeater
Announcement
Summary
Today I want to cover some of the stuff I saw at the SHOT Show last week that didn't make it into the reports. I also want to address some basic things I see happening in our hobby. I'll start there.
Five years ago the big news in airgunning was the sport of field target. Though most people didn't actually participate, they talked about it. Airguns, scopes and pellets were evaluated for their usefulness in field target. That isn't the case today.
Long-range benchrest
The sport that has replaced field target is long-range benchrest. There are several variations on this sport, but 100 yards seems to be the holy grail distance. Calibers are restricted to .35 and below and only diabolo pellets can be fired. Slugs are not permitted in Airgun Sporting Association competitions — yet.
The rules for this competition are in a state of flux, just as field target rules were in the 1990s. The local venue still has a lot of influence on what may or may not happen at their events.
I tell you this because at this year's SHOT Show I saw a rifle that was developed especially for long-range benchrest. It was the Epoch rifle from Skout Airguns. I showed it to you in the Day Two report.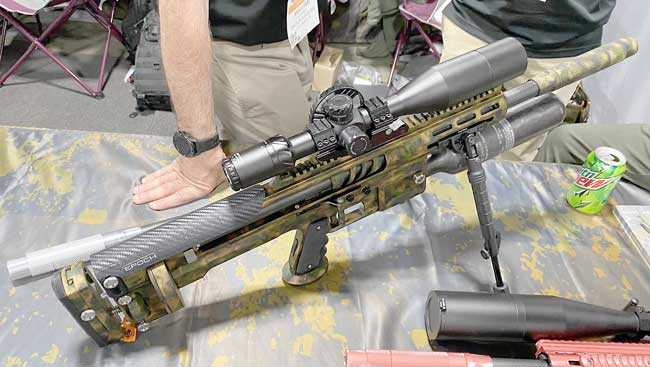 The Skout Epoch PCP air rifle was made specifically for long-range benchrest competition.
The other trend at this SHOT Show was hunting. Four companies emphasized it to the max — Umarex, Hatsan, Crosman and AirForce.
Umarex
Umarex is coming out with a 20-gauge air shotgun that shoots slugs. And they gave away a coin that celebrates 2022 and the year of the airgun hunter.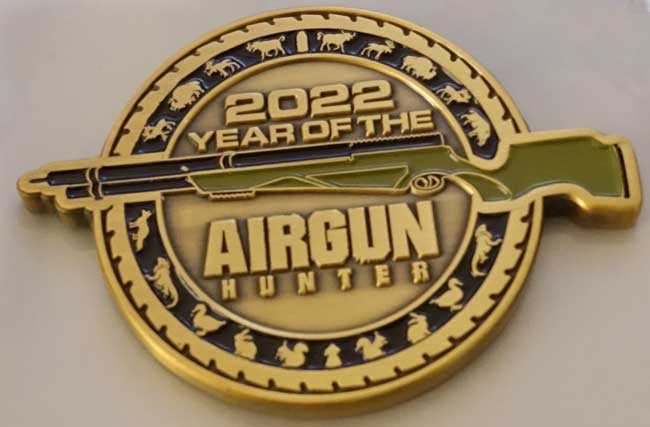 Umarex gave out these coins at Media Day. They are serious about hunting with airguns.
Hatsan
Hatsan is bringing out an 800 foot-pound big bore air rifle this year. That's not for shooting tin cans!
Crosman
Crosman has been promoting hunting with airguns longer than most. They even put the type of game their rifles are good for right on the box!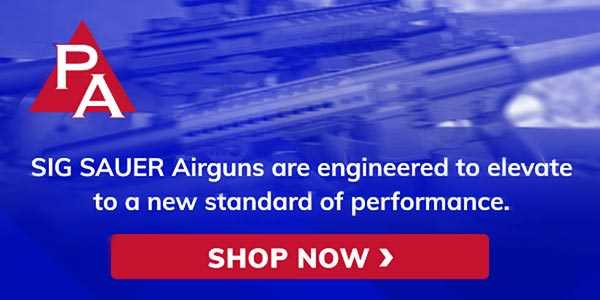 AirForce Airguns
And AirForce Airguns has been cranking out Texan big bores in all their configurations for years. The Texan is the rifle that has set the standard for what a big bore needs to be.
Those are the trends for 2022 — long-range benchrest and hunting. Of course not all airguns will be built for these things, but a large number will be.
Hatsan again
And now for some of the guns and other stuff that didn't make it into the first reports. We'll start with Hatsan.


Hatsan's new model 65 breakbarrel.
I didn't show this rifle last week, but it takes the place of several Hatsan spring-piston rifles, including the 125 and 135. It has a shrouded barrel with a built-in suppressor. It features the Quattro trigger and the SAS shock absorber. The sights are fiberoptic and are adjustable. The stock is walnut.
Hatsan also has a new portable compressor that runs on household current or a car battery. It's for filling airguns, not tanks.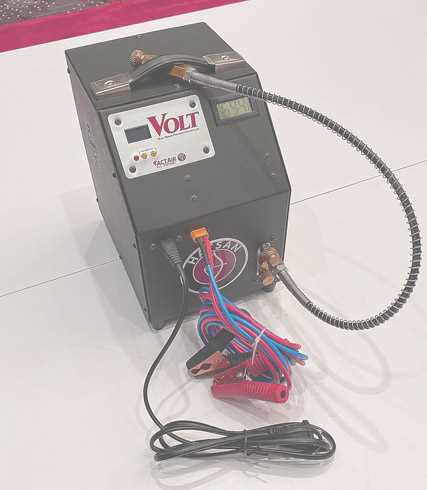 Hatsan Tact Air Volt compressor runs on household current or a car battery.
Umarex again
The Notos is a new PCP pistol and rifle from Umarex. Both are in .22 only and feature 7-shot rotary magazines. They seem to be identical except for the stock and look different enough that I'll have to try one.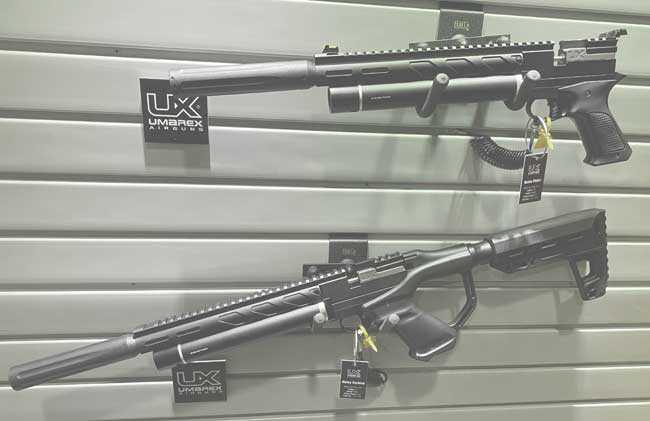 The Notos from Umarex comes as either a pistol or a carbine. 
Emerge 12-shot breakbarrel repeater
The Emerge breakbarrel repeater actually came out earlier but because there was no SHOT Show last year it was overlooked. It's a 12-shot breakbarrel repeater with a rotary magazine. It's also .22-caliber only.


The Umarex Emerge is a new breakbarrel repeater.
Announcement
I told you last week that there would be an Air Venturi Dragonfly Mark 2 waiting for me when I got home. That was a mistake. I have the Benjamin Gunnar, which I will start looking at tomorrow but the Dragonfly Mark 2 is going to be a while yet.
Summary
The 2022 SHOT Show proved that companies aren't sleeping at the switch. Umarex, Hatsan and Crosman all have many new guns and there are other things like the Skout air rifle and the Apolos pellets that we will have to wait for. This year should turn out to be a good one!
Tom Gaylord is known as The Godfather of Airguns™ and has been an airgunner for over a half-century, but it was the 
Beeman
 company in the 1970s that awoke a serious interest in airguns. Until then, all he knew were the inexpensive American airguns. Through the pages of the Beeman catalog, he learned about adult airguns for the first time. In 1994, Tom started
The Airgun Letter
 with his wife, Edith. This monthly newsletter was designed to bring serious reports about airguns to the American public. The newsletter and
Airgun Revue
, a sister magazine about collectible airguns, was published from 1994 until 2002, when Tom started
Airgun Illustrated
-- the first American newsstand magazine about airguns. Tom worked for three years as technical director at
AirForce Airguns
, the makers of the 
Talon, Condor, and Escape
 precharged air rifles. Today, he writes about airguns and firearms for various publications and websites. He also makes videos, and you'll find short clips embedded in some of his artices on Pyramyd Air's website. Tom is a consultant to Pyramyd Air and writes under the name of B.B. Pelletier.