Seneca Dragonfly Mark 2 multi-pump rifle: Part Two


Dragonfly Mark 2.
This report covers:
Threaded muzzle
JSB Exact Jumbo Heavy
H&N Baracuda Match with 5.51mm heads
RWS Meisterklugeln
What's next?
H&N Baracuda Match on 5 pumps
Where are we?
JSB pellets again
Summary
Today we look at the velocity of the new Dragonfly Mark 2 multi-pump rifle, and we will learn some incredible things! All testing today will be done with the single-shot tray installed. There is also a 7-shot rotary magazine for the .22 and a 9-shot mag for the .177.
Threaded muzzle
Let's get the threaded muzzle out of the way first. There is an end cap on the Dragonfly muzzle that removes to expose threads. They are not the threads for an airgun silencer.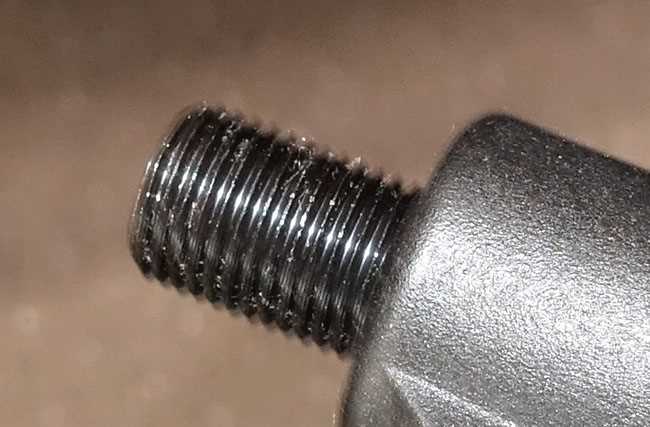 Unscrew the whole muzzle cap and you expose the barrel threads They are too small to hold a silencer.
This threaded cap is in two parts — a smooth piece and one that is knurled. On a new airgun like mine the parts may be together tight, but the smooth piece unscrews and the silencer threads are on the end of the knurled portion. So they have to be separated.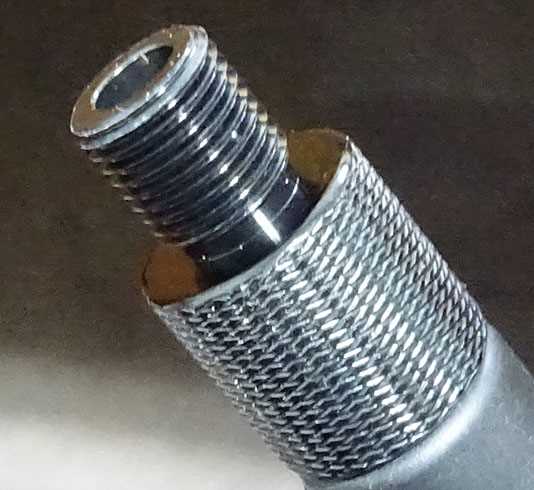 Unscrew the smooth portion of the end cap from the knurled portion and you 'll expose the silencer threads.
JSB Exact Jumbo Heavy
First up are JSB Exact Jumbo Heavy pellets. Weighing 18.13-grains these represent the heavy side of a good medium weight pellet. I will test them with 3 through 15 pumps.
Pumps…….Velocity
3……………..428
4……………..476
5……………..518
6……………..553
7……………..564
8……………..583
9……………..589
10……………602
11……………601
12……………617
13……………605
14……………617
15……………618
This is an interesting string. First off, you notice that starting with shot 11 we start seeing lower velocities. Don't build your universes yet, but this is a strange phenomenon. I'll have more to say about it later in this report.
I recorded the discharge sound on 15 pumps, and it was 101.3 dB — a sharp snap.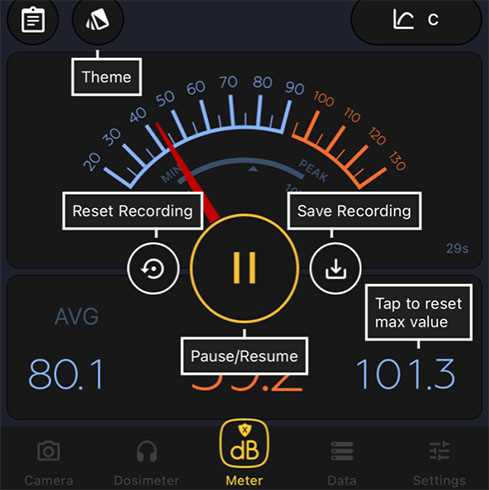 On 15 pumps the unsilenced Dragonfly Mark 2 produced a discharge of 101.3 dB.
Then I installed my DonnyFL Ronin silencer and the discharge was reduced to 84.7 dB.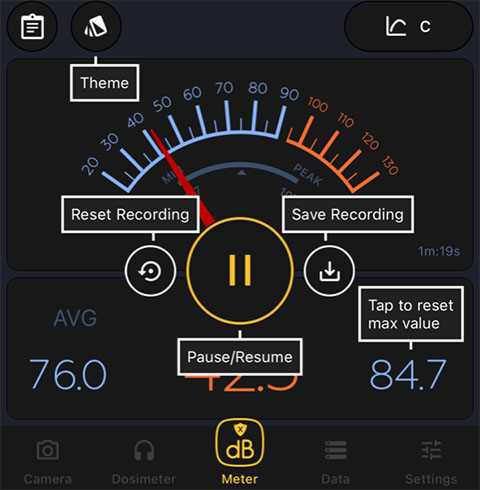 With the silencer installed the discharge was 84.7 dB.
H&N Baracuda Match with 5.51mm heads
After the first test string I decided to see what would happen with 5 pump strokes and a different pellet. For this test I selected the 21.14-grain H&N Baracuda Match with 5.51mm head. The string shown here is all shot on 5 pump strokes.
Shot…..Velocity
1………….473
2………….490
3………….500
4………….504
5………….510
6………….510
7………….510
8………….512
9………….514
10…………511
I have never seen a multi-pump do this. I expected a string of 10 shots with perhaps a 6 f.p.s. velocity variation — not one of 41 f.p.s.! The only thing I can think of is the Dragonfly Mark 2 is breaking in before our eyes! I can test for that, but first let's look at a different pellet.
RWS Meisterklugeln
Since I now had a good handle on the pump limits, I tested the 14-grain RWS Meisterkugeln with 3, 8 and 15 pump strokes.
Pumps……Velocity
3……………518
8……………611
15.…………653
Okay, in this test we see the lighter 14-grain RWS Meisterkugeln going faster than the other two pellets. That is expected. And if I shot an even lighter pellet it would go even faster.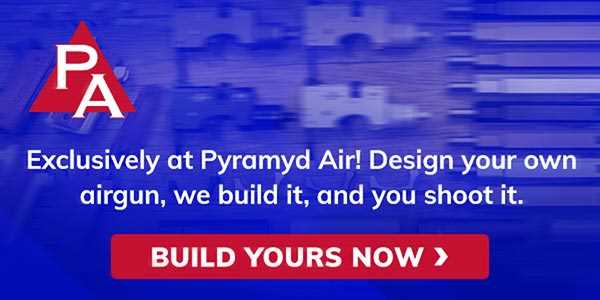 What's next?
Now I want to see if I am right about the rifle breaking in. If I am, it should be evident in this next test.
H&N Baracuda Match on 5 pumps
This time I fired five H&N Baracuda Match pellets on 5 pumps. In the last test they started out as slow as 473 f.p.s. and over 10 shots rose to as high as 514 f.p.s. If I was right about the break-in, they should all be above 500 f.p.s. this time. Remember, each shot in this string is on 5 pumps.
Shot……Velocity
1………….510
2………….516
3………….519
4………….518
5………….516
I think that test proves the Dragonfly Mark 2 is still breaking in, because it's going even faster than it did at the end of the previous test. Because of that, I plan to do another velocity test, when many more shots have been fired.
Where are we?
If the rifle has been breaking in as I suspect, then the first test I did with 3 through 15 pumps needs to be run again. But not today. I want to have many more shots on the rifle before I run that test again. But we can take a peek at how the performance may have changed.
JSB pellets again
In this last test I will fire the JSB Exact Jumbo Heavy pellets on 3, 8 and 15 pump strokes, to see how things have changed.
Pumps……..Velocity
3………………475 (428 before)
8………………611 (583 before)
15..…………..653 (618 before)
I am guessing that the next time we look at velocity with this rifle there will be more separation on shots 11 through 15. Please note that this time the heavier 18.13-grain JSB pellet went as fast on 15 pumps as the 14-grain Meisterkugeln pellet did just a little earlier.
As reader RidgeRunner mentioned in the comments to yesterday's report, the rear sight removes to expose an 11mm dovetail that might be used for a forward scope ring. This base is aluminum, so it should work well for that function.
Summary
That's it for the velocity test today. But as I said, I will come back to this test again after there are more shots on the rifle, because I believe the Dragonfly Mark 2 needs a break-in.
I am still impressed with the build quality of this rifle. It shows none of the flaws of a Chinese-made airgun. And, as I said in Part One, this is your chance to get something the world rejected back in 2007 — a pump-assist air rifle.
Tags In
Tom Gaylord is known as The Godfather of Airguns™ and has been an airgunner for over a half-century, but it was the 
Beeman
 company in the 1970s that awoke a serious interest in airguns. Until then, all he knew were the inexpensive American airguns. Through the pages of the Beeman catalog, he learned about adult airguns for the first time. In 1994, Tom started
The Airgun Letter
 with his wife, Edith. This monthly newsletter was designed to bring serious reports about airguns to the American public. The newsletter and
Airgun Revue
, a sister magazine about collectible airguns, was published from 1994 until 2002, when Tom started
Airgun Illustrated
-- the first American newsstand magazine about airguns. Tom worked for three years as technical director at
AirForce Airguns
, the makers of the 
Talon, Condor, and Escape
 precharged air rifles. Today, he writes about airguns and firearms for various publications and websites. He also makes videos, and you'll find short clips embedded in some of his artices on Pyramyd Air's website. Tom is a consultant to Pyramyd Air and writes under the name of B.B. Pelletier.