This report covers:
Epiphany
Technology
Comment
What of it?
The impetus for today's report
What it's all about
Not much
Summary
In a complete departure from character BB is going to become an un-enabler today. That's right, wives. This blog is safe for consumption in the home.
Epiphany
I was walking the aisles at the SHOT Show when I stumbled into the Minelab metal detector booth. For those who don't know — BB is a treasure hunter and his latest and greatest detector is a Minelab Equinox 800. Now stay with me, because I promise this story does get back to airguns real soon.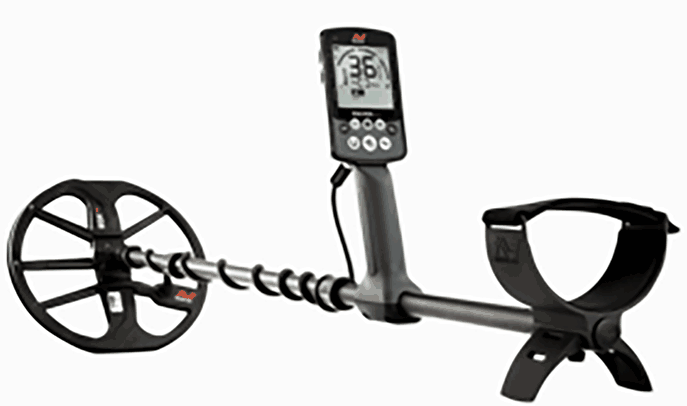 Minelab Equinox 800 metal detector.
I bought this new detector about three months ago, and then — what to my wondering eye did appear but a brand new Minelab detector that was (oh, you guessed it) better than what I had just bought. They say "More power; more depth; more finds." Great. That was just what I wanted to hear. I held the new model in the Minelab booth and talked to the representative and then I thought that I didn't even know how to use the detector I had just bought. It's a technology that has changed vastly since I was a coin hunter and wrote about metal detecting many years ago.
Technology
Technology can be a good friend or your worst enemy. If you still use a flip phone you probably hate the newer "smart" phones because they do things you don't like or don't even need (put your hand down, RidgeRunner). You don't need all those apps that promise to make your life better. You need a phone to make and receive phone calls — period! If you want a camera you'll carry a camera, right? Never mind that BB accidentally left his camera at home when he went to the 2021 SHOT Show, and took all the pictures with his phone.
On the other hand the technology for some things doesn't change that much. A fishin' pole is a fishin' pole — right? And someone says, "Oh no, BB. You don't understand! When Thomas & Thomas builds their Sextant bamboo saltwater fly rod (that comes with TWO tips!), they guarantee longer casts that bring larger fish to hand. That's why they sell that one for $5,000."
Do you have $5,000 to spend on a fly rod? "Well, no. I use an Orvis rod that I bought on sale for $119."
Do you suppose the fish are attracted to the Thomas & Thomas rod more than to yours? "Of course not. Fish are attracted to flies," you respond. And that's my point. Just because BB Pelletier tells you that a TX200 Mark III is a fine spring-piston air rifle (which it is), that doesn't downgrade your ten-year-old Beeman R9.
Comment
Listen to what reader LFranke said, "My first Model 135 in .25 would not group. As I recall, I sent the first one back to P/A and received a replacement and then that needed help. I sent it in to Hatsan and had it converted to a gas spring. That improved the shot cycle but it was still inaccurate.
Some fellow BB Blog readers thought it was a problem of piston seal, but I thought otherwise. It proved out that the seals were all fine, The problem was elsewhere…
What i finally found was that the bore is OVERSIZED. I read that the JSB Exact King III was oversized (in a complaint about them fitting the breech). I tried them in the 135 and a new rifle was born! What was oversize in other .25 bores was just right in the Hatsan .25."
What of it?
That comment was about exactly what I'm trying to say today. You probably don't need a new airgun. You need to learn the one you already have. This is the reason I did a seven-part report on the Crosman Fire breakbarrel pellet rifle. I didn't do it because the Fire was the latest and greatest thing. I did it because the Fire is (or was, now that Crosman has discontinued it) all some guys can afford. I understand that. Been there, done that, got the t-shirt and wore it out. I wanted you to look over my shoulder and see what can be done with an air rifle that isn't a TX200 or an $1,800 precharged pneumatic (PCP). It's the reason that, when Cecil Bays of Hatsan told me that their new Zada breakbarrel is a very accurate pellet rifle, I got excited. Because, if it is, I have something to tell the new guys about.
Cecil knows me and he knows I will test the Zada for accuracy. Sure, I know a few things that someone who is new to airguns or even new to shooting may not know, but that is the purpose of this blog. Despite what many of you think, this blog isn't about selling airguns. It's about helping shooters become the best they can be, so they will enjoy the shooting sports that much more. Now, THAT does sell airguns, but it's the fulfillment of a desire — not a high-pressure thing.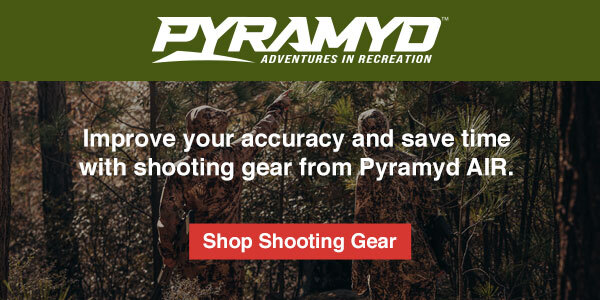 The impetus for today's report
I was crusin' along several days ago, fat, dumb and happy when a comment from reader Decksniper hit my eye. He said, "Doc,
This replies to your questions to me on 1/24/23 several comments above.
There is both good and not so good. First the good. The air spring on the Hatsun 95 produced a high ping sound during the shot cycle. That has gone away I am pleased to say. I used TIAT on the metal coiled spring which dampened both feel and sound of the shot cycle. The not so good is it slightly less accurate which I believe is due to the rifle being more hold sensitive now. BB thinks it may be due to the pellet taking longer to clear the muzzle and Decksniper moving too soon — as in not following through.
Before with the air spring I got best accuracy balancing the rifle on a narrow bag rest and touching only the trigger area with my hands.. Group sizes with 10 shots at 25 yards were about 1/8 inch smaller before using the same measured pellets.
Best accuracy now is with what I call a modified artillery hold. The rifle is not touching the bag but my left forearm is supported by it. Everything else is as loose as I can be and still get the sear to release. This is easiest for me if my slightly curled left palm is under the forend near the barrel hinge. This rifle is still a sub 1 inch shooter at 25 yards so I live with it. At this power level for break barrels only my FWB Sport and Sig ASP20 are more accurate. My Diana 34 T06 beats all 3 but is not quite as powerful. I should point out that power means little to me as I don't hunt with air guns, just punch paper from the deck.
Deck"
What it's all about
And THAT, my friends, is what today's report and this hobby of airgunning is all about, as far as I am concerned. The latest and greatest PCP doesn't negate the one you bought three years ago. You can negate it by failing to learn its quirks, but not much outside of you has any influence.
Not much
I did say not much. When a new hyper-accurate pellet comes along it might behoove you to see whether it does anything for that rifle that's collecting dust in the corner. When a scope that opens up the world comes along, maybe it's something to think about. [Okay, wives, maybe a little enablement there, but at least I didn't quote a brand name or a model].
In truth, my Minelab Equinox 800 will find coins and jewelry down as deep as I want to dig. So what if there's a new one that's "better"? And your R9 will still put them where you want them every time if you know how to shoot it.
Summary
In the world of sales there need to be good reasons why people should buy those new things. In the world of personal satisfaction there need to be things we are familiar with and can make perform when called upon. My job is to help all of you achieve the latter and to tell you when the former can help.