This report covers:
What does Bill mean by balance?
Air Arms S510XS Ultimate Sporter with Laminate Stock
So what?
Worth it?
But
Taste and style
The deal
Air Venturi Avenger
TX200 Mark III
Just me
This report was suggested by reader Bill, when he commented this: "Tom,After reading so far, do you think that a blog about balance between guns and their equipment would be worth doing?I suppose you understand what I mean but if not I will be happy to explain myself better."
I said I understood what he was saying, and today he will find out if that's true.
What does Bill mean by balance?
The thing that comes to my mind when you say balance is money. How much does each thing cost and is it prudent to put those things together? In my unique position as the writer of this blog I have what you could call an expanded perspective on this matter. For one thing, as a writer I often get discounts on airguns and equipment. That means I can put more expensive things together for less money. And because I am a writer, I can sometimes pay for those things as a business expense, rather than a personal purchase. For both those reasons, I operate in a different world than most folks. Let me get specific now, so we can discuss this.
Air Arms S510XS Ultimate Sporter with Laminate Stock
I began writing about the Air Arms S510XS Ultimate Sporter with Laminate Stock on August 29, 2019. That's significant to me because it's my birthday. At the end of Part One of that report, here is what I said, "Stay tuned, kids, because The Great Enabler is about to embark on a dangerous (to his checkbook) journey!


Air Arms S510XS Ultimate Sporter with Laminate Stock.
I wasn't just testing the air rifle in that series, I also tested the first airgun scope that Meopta ever made. Here is what I said about it in that same report, "Since I have to mount a scope on this rifle I have held off until Meopta sent me their new Optika6 3-18X56 RD SFP scope to test. It is a scope with a 6X zoom ratio (3-18) and a second focal plane (SFP) focal package."
It doesn't end there, either. I needed a set of rings in which to mount that scope and for that I selected Sportsmatch adjustables. Here is what I said about that, "As you may have read, I always like to elevate the rear of any scope I mount to cancel the barrel droop problem. Even if the gun doesn't droop, lifting the rear of the scope does no harm and gives me more adjustability at longer distances, so it's always a plus. With that in mind I asked Pyramyd Air to send me Sportsmatch 30mm high adjustable scope mounts. Now you may balk at paying $150 for scope rings and I don't blame you — it took my breath away as well. But the $1,500 S510 rifle I am testing is a no-compromise precharged rifle that's worthy of every benefit you can give it. I didn't spend $4,000 on a Swarovski scope and $500 on a scope mount to go with it, so in fact I saved a ton of money by going the way I did. But this will be a test of the very best. I even asked for the laminate stock on the S510 because that is the best they have."
So what?
Okay, BB, we get it. You have a lot of money and you chose to spend it this way.
I know it sounds like that, but it wasn't that at all. In fact I was doing exactly what Bill asked about. I was putting together a package of what seemed to me to be the very best things — rifle, scope and rings. I thought it was a balanced package. And today's question might be WAS IT WORTH IT?
Worth it?
To me this combination was worth every penny. Because of my writer's discount, I paid less than any of you would have. The S510XS rifle has increased in price by $300 over the four years I have owned it, so I paid just over half of what it sells for today. The same is true for both the scope and rings, so the outfit I have would be a super bargain for anyone if they could buy it all today for what I paid.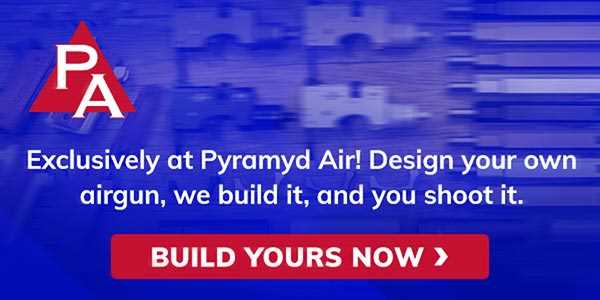 But
BUT, reader RidgeRunner, money has very little to do with the value of this package to me. These three things together — rifle, scope and mounts — do what I want them to. When I shoot this combo I hit where I intend hitting.
It's like going into a 5-star restaurant and just ordering what you want, rather than what you feel you can afford. I never eat at 5-star restaurants myself. I don't because I'm not a foodie, I don't like to spend my money that way and because I lost my sense of taste several years ago. I can taste sweet, sour, spicy, salty and so forth, but I cannot taste the foods they come in. So for me food isn't about taste. It's about nourishment, about life. Therefore I don't spend a lot of money on food.
But I do spend money, and sometimes a lot of money, on shooting because I like to shoot. Shooting is fun for me and it's worth it to me to spend money on what I enjoy.
Taste and style
This is not about taste, and what I mean by that is this is not about investing in something because I value it for what it is. It is also not about style because I have zero interest in style. Let me give you what I believe is an example of that.
FX airguns are highly favored by many shooters. It cannot be denied that a great many people are attracted to FX airguns. Daystate airguns are similarly favored.
I have owned several Daystates but never have I owned an FX. I owned a Daystate Huntsman as my first precharged pneumatic (PCP) air rifle. I bought it used because it was all I could afford at the time, and that was at a time when the Brits dominated the PCP world. So PCPs were very expensive. But that first Huntsman, while reasonably accurate, was not a superior air rifle. It was clunky like a club. I owned a Daystate Huntsman Mark II that I bought brand new for the sport of field target. That rifle was lighter and slimmer than the first Huntsman and was also more accurate in my hands. I owned a Daystate Sportsman Mark II, that was a multi-pump pneumatic. It was beautiful but poorly balanced and extremely clunky to hold when shooting. I got rid of it almost immediately.
The one FX I have ever considered owning was a .177-caliber FX Dreamlite. And here is what I thought about it, "At the present time the best 10-shot group I have gotten with the Dreamlite has been 0.284-inches at 25 yards. Now, THAT is a group (see it in Part 4)! The groups that measure 0.35 and 0.4 are about the same as my TX200 Mark III can do with 10 pellets at the same 25-yards distance, which is what put me off this rifle. You guys know me. If this was a world-beater I would be out in front with my pom-poms!"
That was the last thing I wrote about that air rifle. I was prepared to purchase it from Pyramyd Air up to that point. But that rifle let me down in a big way. The "smooth twist" barrel was EXTREMELY pellet picky. The regulator required at least 25 seconds to refill after a shot. The rifle I tested was an extreme drooper and the overly large circular magazine made mounting a scope challenging. I wanted to test the single-shot tray, but it wasn't available when I tested the rifle.
I liked the Dreamlite's trigger, its quiet operation and its light weight. I didn't care for its looks, but like I just said, style is meaningless to me.
The deal
Yes there is a deal and here it is. I was all set to purchase the Dreamlite. I needed an accurate .177 PCP — I really did. And I was testing the .22-caliber Air Arms S510XS at the same time as the Dreamlite. Ironically, it was the Dreamlite that drove me to purchase the S510XS. The flaws I saw in the Dreamlite were positives in the S510XS. Even though the caliber of the two rifles is different, the Dreamlite's shortcomings were showcased by the performance of the S510XS.
To address Bill's question about balance, for me the Air Arms rifle is worth what it costs to install the best scope and mounts (that I can afford) to realize its full potential. And, to me, the Dreamlite is not worth the price of the rifle, even with my writer's discount. I wouldn't buy one at half the retail price, or indeed at any price.
Air Venturi Avenger
Bill, here is another look at balance. The Air Venturi Avenger is a remarkable PCP. It is a repeater, has a user-adjustable regulator, it's extremely accurate, very powerful and retails for very little. The only downside I can see is a slightly creepy trigger, regardless of how it is adjusted.
My .22-caliber Avenger is a Cerakoted custom gun called BB's Goldie. It challenges my S510XS rifle for accuracy, though that is a test that's ongoing with the final results yet to come. And here is where I talk about balance.
The basic Avenger costs $350, as of this publication. I see nothing wrong with putting a $1,400 scope on the rifle. Why? Because the rifle puts pellets where I want them. But I already own an Air Arms S510XS and I don't need two extremely accurate .22 PCPs. So I put the expensive scope on the rifle that has the best trigger.
TX200 Mark III
The final balance discussion I will have is in regard to the Air Arms TX200 Mark III. Mine is remarkably accurate, smooth-shooting and has a trigger to die for. The rifle costs $780, as of the publication of this report. I put another $350 into it with Tony Leach's 22mm tuneup kit. I currently have a Meopta scope mounted on this air rifle, but if a better scope came along I would not hesitate to mount it.
Just me
Bill, that constitutes my discussion of balance on an airgun. To sum everything up I would say if the airgun is the most accurate I have and if it's also very pleasant to shoot, then the price of the accessories is meaningless — TO ME! But the bottom line is, this balance thing is quite personal and what I have said only means something to me. It might give you readers things to consider, but that's as far as it goes.
I have never held a Swarovski scope to my eye, so all I know is their cost and reputation.
I have held plenty of Nightforce scopes to my eye and shot with them as well. To me they are dreck (German for dirt or rubbish). I have looked through a $2,500 Burris scope and did not see the quality I was told was there. On the other hand I have held Meopta and Integrix scopes to my eye and also shot with them and, as far as I am concerned, they are superlative! That is just my opinion, though. It's worth what you paid for this report.