Today reader Yogi tells us about turning his HW 50 breakbarrel rifle into a 10-meter target rifle.
If you'd like to write a guest post for this blog, please email me at blogger@pyramydair.com.
Take it away, Yogi
Turning my HW 50 into a 10-meter target rifle
by Yogi
This report covers:
I love target airguns
The tune
New stock
Bling
Sights
Targets
I love target airguns
Today I will tell you how I turned my HW 50 breakbarrel air rifle into a 10-meter target rifle.
My first airgun was a 10M target pistol, a Diana 5G. I love target guns. I love breakbarrels. I wanted a 10M breakbarrel rifle. I considered looking for a Diana 75, an HW 55 and even a Walther. I was even in touch with a Walther seller. However, I decided that I wanted a shooter not a heirloom collector piece. I will leave that to Ridge Runner. I love the HW 50/99 platform! I think it is the ideal size, weight, balance. It is also very adaptable. So I decided to have a 10M target HW 50 made.


My custom 10-meter target rifle made from an HW 50.
The tune
It started with a TinBum Tuning short stroke piston addition. That shortens the piston stroke and makes the rifle less hold-sensitive.
I then sent the rifle to a noted east coast tuner. Most 10M target rifles, even the PCP ones, seem to shoot in the low 500 fps, so I instructed the tuner that I wanted my rifle to shoot 8 grain wadcutters at 525 fps. I assumed he would install an Indoor Plinker's kit from Air Rifle Headquarters (ARH).
Instead, he took a ARH Tarantula spring and cut 9 coils off of it. My rifle now is no resistance for the first 20-30 degrees of the cocking stroke. This is the gun that I enjoy shooting the most because of the shot cycle. Sometimes I even close my eyes before I pull the trigger just to really appreciate the mechanism.
New stock
Ten meter target rifles need a different stock. You want a pretty vertical pistol grip and a beefy front end to dampen a springer's vibrations. Yes a place to lay your head is nice too. The stock was custom made by Airgunstocks.com. He has lots of very useful information there. I went there several times to be measured and custom fit. It's like buying a suit in the olden days.
Bling
What is the benefit of a nice stock without some bling? So I order a Rowan Setback trigger (every Weihrauch should have one). I do not remember where I ordered the oversized brass safety button from. I wish I did because I want a few more for my other HW 50's.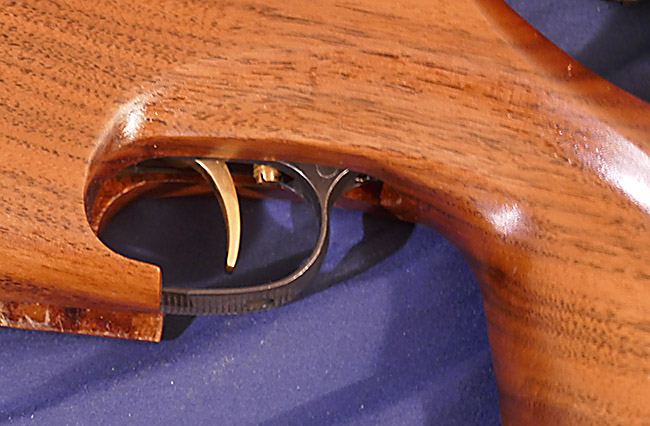 I installed a Rowan Setback trigger.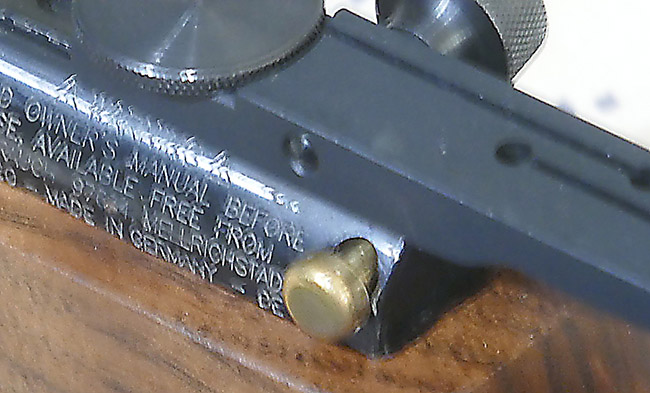 Oversized safety button. Sorry for the blur.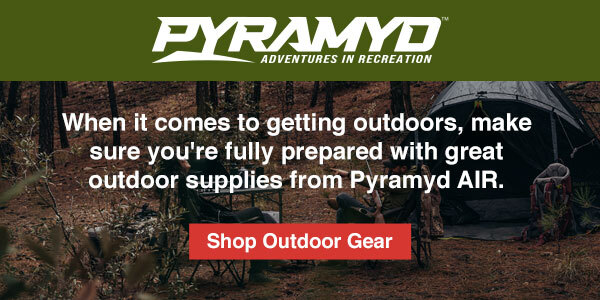 Sights
Originally, I had a Williams peep sight on the rifle. It worked fine, BUT it just was not right. A few years ago, while attending the airgun show in Placerville (Hangtown). Somebody there was selling old Weihrauch target sights. Fortunately he had one for a 11mm dovetail, because they also were made for 13mm dovetails.
Over the years, the markings on the rear sight have worn off. I would greatly appreciate if somebody could explain which knobs do what.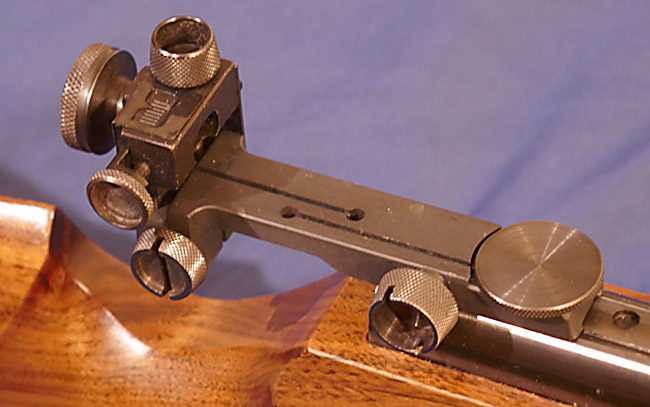 The rear sight from another viewpoint.
Targets
Since my indoor apartment range is limited to 23 ½ feet, I took the rifle to the airgun range 40 miles away to shoot some 5 shot 10 meter groups. I must admit that after the first 25 shots or so, my cataract-filled eyes elongated the bulls eye in to an ellipse.
Well, I hope I have showed a good example of the HW 50's versatility? They really are the best all around breakbarrel spring guns.
Regards,
Yogi