by Tom Gaylord
Writing as B.B. Pelletier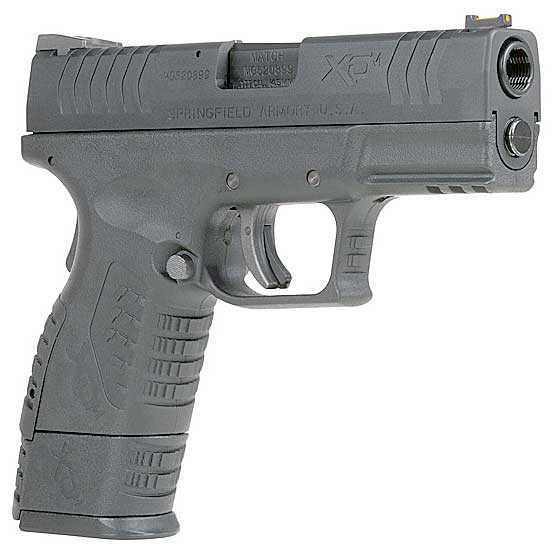 The XD-M BB pistol from Springfield Armory.
This report covers:
The test
The magazine extension
Daisy BBs
Dust Devils
Smart Shot
Trigger pull
Blowback
Summary
Today we look at the accuracy of the XD-M compact blowback BB pistol from Springfield Armory. As I told you last week, I had cross-threaded the end cap of the magazine and stripped the threads, so Pyramyd Air had to send a replacement. I received it last Friday, so I loaded a cartridge in preparation for today's test. Naturally I used a drop of Crosman Pellgunoil on the tip of the CO2 cartridge when it was installed.
Alas, the cartridge was empty this morning when I started the test. So I installed a second cartridge, and this time I lubed it with ATF stop leak. In 12 hours I will test the gun to see if the cartridge is still holding. {Note: No such luck! This cartridge leaked down in 3.5 hours!} read more