by B.B. Pelletier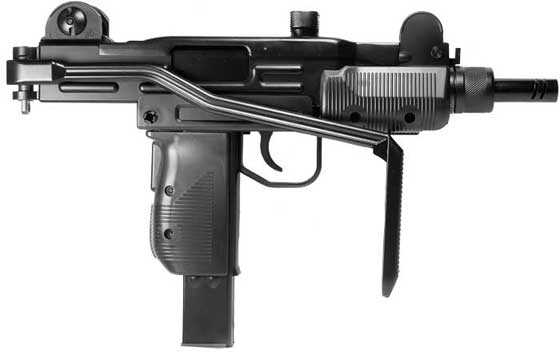 Cybergun brings us this Mini Uzi BB submachine gun. Owners think it's accurate and today we'll find out.
Today is accuracy day with the Mini UZI CO2 BB Submachine Gun by Cybergun and I have been awaiting this day with great expectations. That's because almost every owner review I've read about this gun emphasizes how accurate it is. Today, we'll find out.
To be the most accurate BB submachine gun I have tested, this gun will have to beat the EBOS from Umarex that I tested for you in November 2010. That gun was truly phenomenal at 15 feet on full-auto. About 40 full-auto shots could be covered by a half-dollar.