by Tom Gaylord
Writing as B.B. Pelletier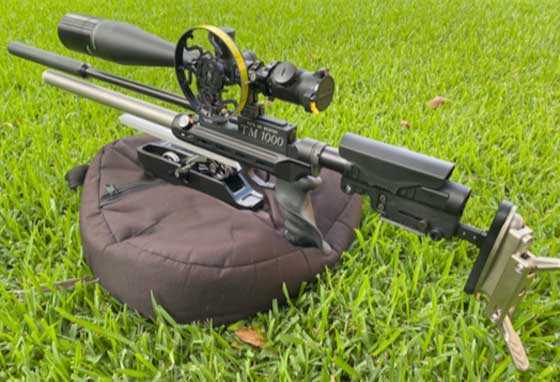 The RAW field target rifle built on the new chassis frame.
This report covers:
The beginning
It's here!
Scope
How does it shoot?
Results?
October 25, 2020 Chronograph
October 30 & 31, 2020 Chronograph
Accurate?
Pellets & Accuracy 
Summary
This report is a first look at a very special RAW. The RAW air rifle is manufactured by AirForce Airguns. It was formerly made in Tennessee and some work is still being done there, but the main manufacturing has moved to Texas.
RAW stood for Rapid Air Weapons before AirForce acquired the company. Since airguns are not considered weapons in the United States, AirForce has dropped the name, but they retain the acronym RAW because it is recognized to be at the top of the industry.
This report is about a RAW that was specially built for field target. It is built up on the new RAW aluminum chassis frame instead of residing in a wooden stock. It was built for blog reader Cloud Nine, who had a part to play in its design. He also gathered all the data and even wrote some of today's report read more