by Tom Gaylord
Writing as B.B. Pelletier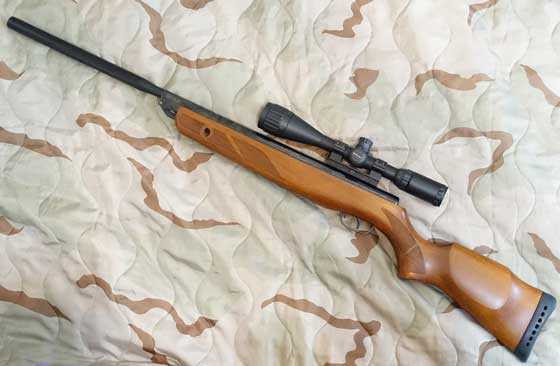 Gamo's Hunter Extreme 1250 was a big, beautiful wood-stocked magnum rifle. Today's guns have synthetic stocks but similar powerplants.
This report covers:
• Very sensitive to hold
• Today's accuracy test: Round 1
• Round 2
• JSB Exact Jumbo Heavy pellets
• Gamo owners justified
• 50 yards comes next
I shot the .22-caliber Gamo Hunter Extreme 1250 at 25 yards for accuracy, and I learned a lot! I confirmed what I thought was happening at 50 yards when I first tried out the rifle in Part 1.
Very sensitive to hold
When I shot this rifle in Ohio at the Pyramyd Air Cup, I was amazed that I hit a 1.50-inch killzone offhand at 50 yards. Then, in Part 1, I had it at my local rifle range. I shot one trial group of 10, just to see how good it shot. I was amazed when the first 2 shots went into the same hole, though that sort of thing does happen sometimes and then the shots scatter all over the place. But this time they didn't This time, the group grew slowly as more shots were fired. That's indicative of 2 things — me getting tired, but more than that — nerves! read more