by B.B. Pelletier
Before we begin, I'd like to share my Christmas with you. I didn't get any airguns or firearms this year, but I did get a wonderful reloading tool. It's a Pope-style capper and decapper for priming and depriming cartridge cases while at the rifle range. You do that with the old-fashioned target rifles like my Ballard, and I've wanted to do it for a long time. But until I actually saw the tool and held it in my hands, I had no appreciation of how neat and handy it was!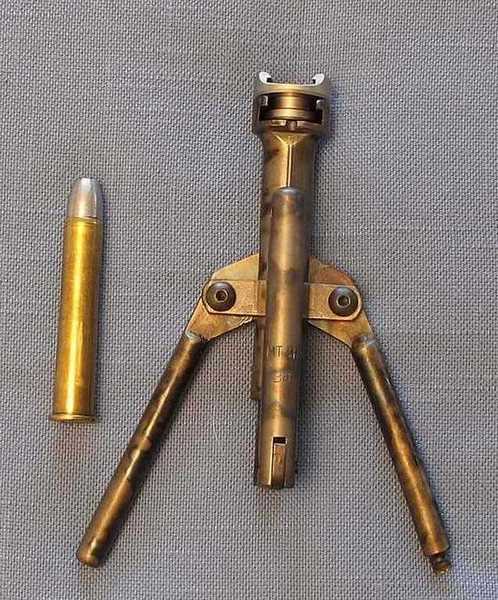 This loading tool is a Pope-style capper/decapper. It's cartridge-specific and very handy to use. This one is for .38-55.
This will help me shoot the Ballard in the style it was shot when the gun was new. It also eliminates a lot of extra clutter needed to load the rifle. I'm still waiting for a custom bullet mold that I'll need before I start shooting the Ballard again (it's on the way but didn't arrive in time for Christmas).