by Tom Gaylord
Writing as B.B. Pelletier
Before we start today's blog, I wanted to remind you that we changed how to post a comment or reply to a comment on the blog. This was done mid-morning yesterday. If you're having issues logging in or don't know how to create an account, please email Edith ([email protected]) for assistance.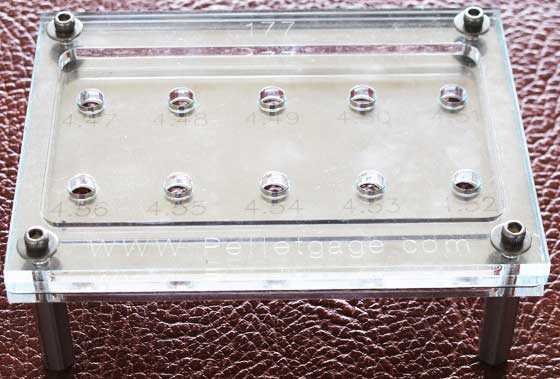 The .177-caliber Pelletgage. The holes are in a steel plate. A plastic plate above the gage plate helps guide the pellet head to the gage hole.
This report covers:
The test
Pellet 1
Pellet 2
Pellet 3
Conclusions
Last comment
Today I'm taking the suggestion of blog reader Alan in Mich., who wondered if an air rifle with less of a pedigree than my TX200 Mark III would also benefit from the Pelletgage. I wondered the same thing, so I tested the Pelletgage using a Chinese B3-1 underlever rifle. Of all the air rifles around, this is the one without a pedigree. read more