This report covers:
1. What makes a good trigger?
2. What makes a good spring-piston rifle?
3. What makes a good precharged pneumatic (PCP) rifle?
4. What makes a good big bore airgun?
5. What makes a good replica airgun?
Summary
Today you will help me write instructions to the airgun manufacturers around the world. The smart ones read this blog — not because of anything I say but because of a lot of what YOU say. Today I'm giving you the opportunity to speak up and be heard. In my experience if even one of your ideas is acted upon, this will have been worth it.
1. What makes a good trigger?
For me a good trigger is one with two stages. Stage one should be long enough to feel and have very little resistance. Stage two should break like a glass rod, with no warning and always at the same place, or pull weight. I should both know when it's going to release and be surprised at the same time.
I have a Weihrauch HW52 single shot falling block rifle chambered in .22 Hornet. It has a double set trigger that breaks at about 3 ounces when the trigger is set. But when unset it still breaks at just over one pound, so why bother setting it?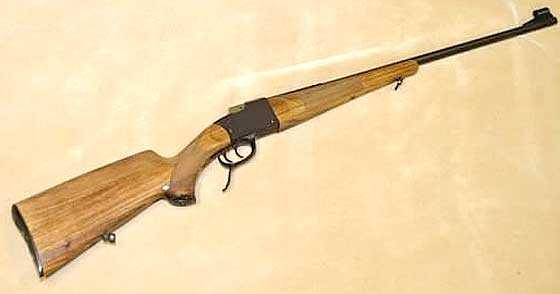 Weihrauch HW52 falling block chambered in .22 Hornet. The trigger is perfect.
Now you tell us what makes a good trigger.
2. What makes a good spring-piston rifle?
I guess you know I'm going to put the Diana 27 in this category. That's because it meets all my criteria. It's lightweight, yet feels solid and right, with an adult length of pull. It cocks easily. The shot cycle is smooth, and by the way, the Norica Omnia ZRS wins my support for a great shot cycle. The Diana 27 is accurate, though accuracy really isn't one of my criteria. As long as it can hit a soda-can-sized target at 25 yards it's good enough for me.
I also like the slender width of the stock. And the power, while quite low, is enough for me. I like this rifle in .22 caliber because it's easy to load. I also like the ball-bearing trigger because it can be adjusted to be quite nice and predictable.
The TX200 Mark III is also a good spring-piston air rifle but it is too big and heavy for me to call it better than the Diana 27. Yes, mine is now my favorite spring-piston airgun, so it sounds like I'm talking out of both sides of my mouth. I guess I ought to go into politics.
Now you tell us what makes a good spring-piston rifle.
3. What makes a good precharged pneumatic (PCP) rifle?
Accuracy is my first concern with a PCP. Since the PCP has none of the springer recoil and vibration issues to fight, accuracy comes first. But the trigger has to be great. I'll tolerate things with springer triggers that I won't with a PCP trigger. Size and weight are also important. This is why some accurate PCPs are not my favorites, and I won't name names. But I will say that the Air Venturi Avenger wins me over, because it's the right size and weight and has everything else, too. And the Hatsan Flashpup QE came so close with the size and weight that I'm working on making it more accurate.
I DO NOT need power!!! Here is what I would like to see.
.177 — 16-20 foot pounds
.22 — 20-30 foot pounds
25 — 25-40 foot-pounds
I do want a quiet rifle and a repeater is okay as long as the magazine doesn't detract from the accuracy. I'm liking buttery sidelevers more and more, but a hard-to-cock bolt is a deal-killer. And, despite what I said about the Flashpup, they can keep their bullpups!
Fills UP TO 3,000 psi are okay. Two thousand psi fills are better. But fill above 4,000 psi and I don't want it, unless I can also walk on water when I hold it. As for regulators — keep 'em. Just give me a good balanced valve.
Now you tell us what makes a good precharged pneumatic (PCP) rifle.
4. What makes a good big bore airgun?
For me the lower power threshold for a big bore air rifle is 350 foot-pounds at the muzzle with an accurate bullet. None of this lead sausage-link nonsense just to bump up the power rating! For accuracy I would like to see five bullets go into one inch at 100 yards. But I will accept groups of up to three inches. If the rifle spreads its bullets out to 4 inches at 50 yards they can forget my vote.
Three-thousand psi fill levels are ideal. Give me three shots on a fill and let those three be the first three in my hundred-yard grouping.
If it sounds like I am favoring the AirForce Texan, it's because I am. I didn't invent the thing, but it's awfully close to my ideal. However I have to admit that I like the conventional look and feel of the Quackenbush big bores better and they give me almost everything else that I like.
They can keep their magazines; I don't need no stinking magazines!
Now you tell us what makes a good big bore airgun.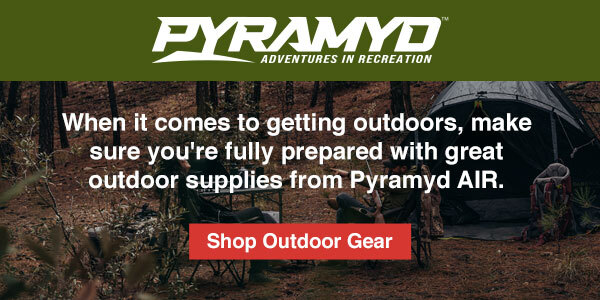 5. What makes a good replica airgun?
This one is easy because Crosman started making good replicas in the 1960s and Umarex has risen to the top in this century. The gun has to look real, behave like the firearm it copies and feel real. Of the lookalike guns on the market, there are too many to name them all, so I will name just one. And the one I name is not from Umarex or Crosman.
The Springfield Armory M1 Carbine with wood stock is my pick! Forget the "tactical" one — real M1 Carbines never had Picatinny rails.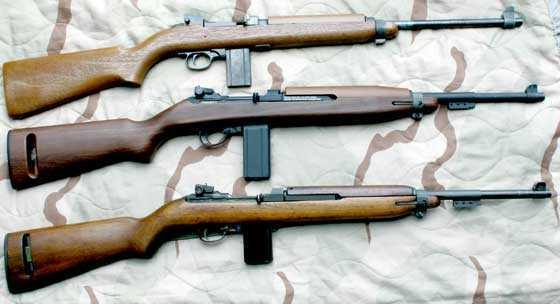 Crosman's M1 BB Carbine on top, the Springfield Armory M1 BB Carbine in the center and the .30 caliber M1 Carbine at the bottom.
What makes the Springfield Armory M1 Carbine my favorite is also a list of things I want to see in any replica airgun — realistic materials, realistic weight, and realistic operation. Don't give me plastic if wood is a possibility. Don't give me plastic if metal is a possibility. Don't give me a revolver and call it semiautomatic because it fires with every pull of the trigger. If it's semiautomatic, MAKE IT SEMIAUTOMATIC! Umarex's Legends Blowback P08 CO2 Pistol is a classic example of what I mean. It's not just semiautomatic; the toggle joint works just like the firearm P08 (I almost said the real P08, but of course anything you can hold in your hand is real).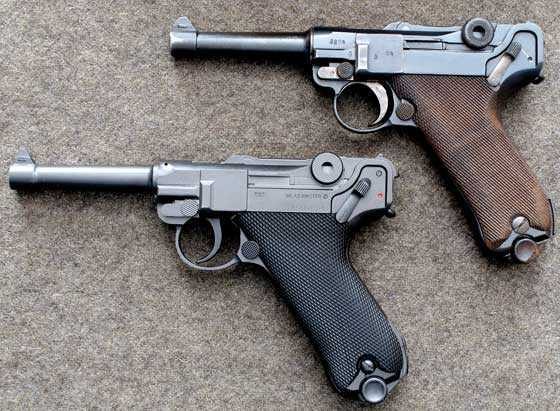 The Legends P08 pistol with blowback is shown beneath a 1914 Luger made at the Royal Arsenal at Erfurt. The airgun costs $130. You'll pay 10 times that for the firearm, and be glad it was so cheap!
Now you tell us what makes a good replica airgun.
Summary
Guys, you don't have to agree with me on any of this stuff. In fact, I hope most of you won't agree with most of what I said. This is your chance to be heard and at least you know that Pyramyd AIR will be listening, though I expect several of the other sharp manufacturers and retailers will listen as well.