by B.B. Pelletier
There's a new video on Airgun Academy: All about lasers. Click to watch it.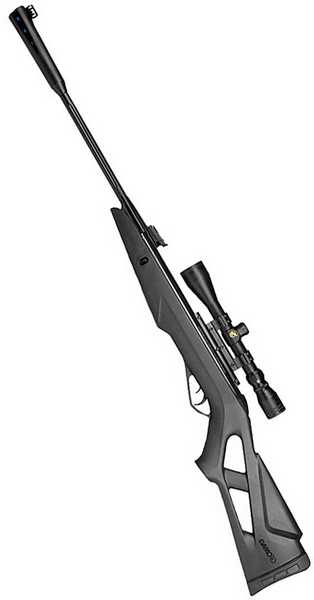 Gamo Silent Stalker Whisper IGT is lightweight and looks to be a fine hunting air rifle.
If I could subtitle today's report, it would be Making Lemonade. Because that's what was in the box with the rifle — a real lemon of a scope! And to compound the issue, the rifle is a super drooper and the scope rings Gamo provides have no droop compensation. So, they're unusable.
I actually tested the rifle last week and planned to report on it while I was at the Roanoke show, but the scope is so fuzzy that at 25 yards I could not see the bull clearly enough to aim. Had I been shooting at 10 yards, I wouldn't have any problem with a fuzzy scope, because I know Gamo had to keep down their costs on this package. But this is where it really helps to have some knowledge of the product before you put combo packages together. This airgun is perfect for shooting at 25 yards, yet the scope is unusable at that distance when the power is dialed up to nine. So — you don't put a variable scope on this gun! Package it with a 4x scope, save a little money and the shooter will never be able to see how out-of-focus it is. Maybe you could add a drooper mount from the savings, because this rifle really needs one. read more