by Tom Gaylord
Writing as B.B. Pelletier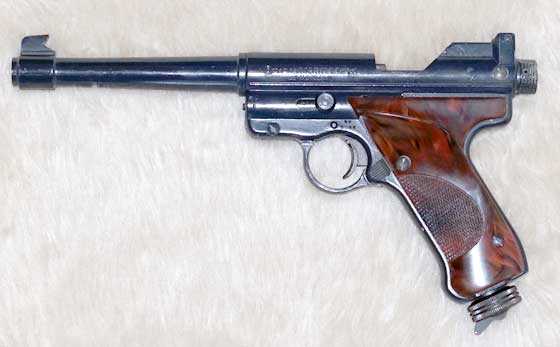 Crosman Mark I target pistol.
This report covers:
The test
Hobby pellets
Crosman Premiers
RWS Superpoint
Discussion
Summary
Today we look at the accuracy of the Crosman Mark I Target pistol. After adjusting the trigger in Part two, I feel confident it won't let me down.
The test
I put in a fresh 12-gram CO2 cartridge. We learned in Part 2 that there are around 45 full-power shots in a cartridge and I plan to shoot less than that in today's test. I will shoot a 5-shot group on high power and a second 5-shot group on low power with each pellet. That's 10 shots per pellet times 3 pellets is a total of 30 shots. The range is 10 meters and the gun is rested directly on a sandbag. Let's go. read more