by Tom Gaylord
Writing as B.B. Pelletier
Part 1
Part 2
Part 3
Part 4
Part 5
Part 6
Part 7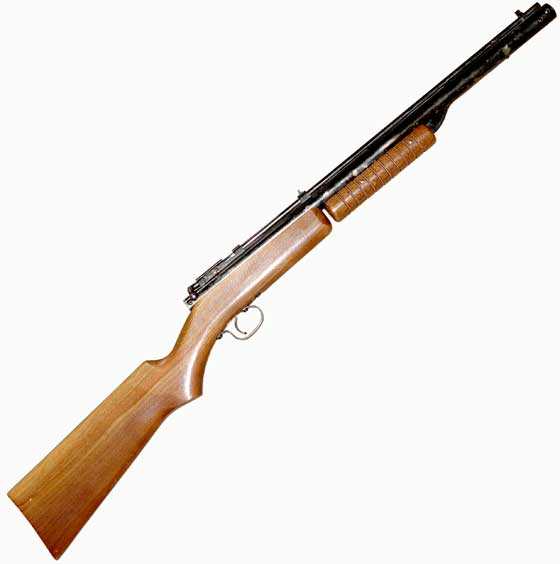 A Benjamin 310 multi-pump BB gun from 1952.
This report covers:
The test
Hobbys
Sig Match Ballistic Alloy
H&N Baracuda Match
Falcon
Discussion
Summary
Today I test the Benjamin 310 BB gun with pellets. We learned in the test of BBs that the gun does like to shoot with the larger BBs. Let's now find out how that translates to pellets.
The test
I shot the gun off a sandbag 10 meters from the target. I used the plus one pumping routine that worked so well for BBs. That works like this — the gun has air remaining from the previous shot and I pump one time after each shot. I get a stable velocity with that routine. Let's see what she will do. read more