Customer Reviews for Benjamin Trail NP2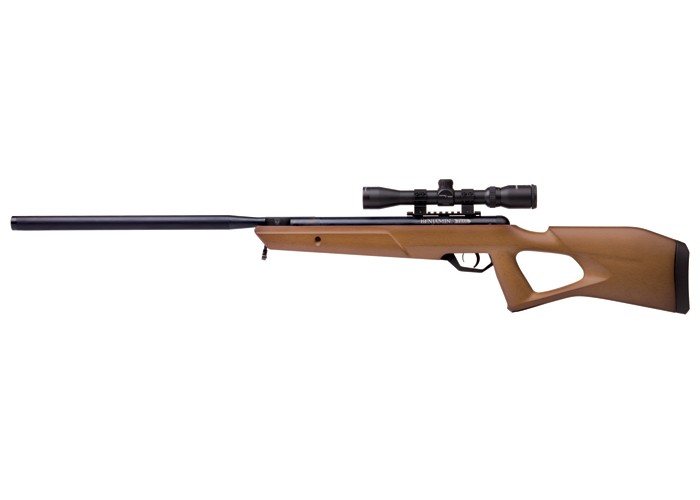 Create an online review   and share your thoughts with other customers
The most helpful favorable review
3 of 3 people found the following review helpful:
By vin from USA on 2014-06-09 06:50:17
Things I liked: The New NP2 Cocking Effort is extremely smooth and light. the trigger has a well defined second stage with a crisp pull. With out a cleaning and with no break in period(less then 250 pellets) i have seen some solid potential. 20 yard groups are consistently under a US Quarter $0.25 size, Taken on only a slight star shape. I expect this to Greatly improve after cleaning and break in(1000 or so pellets) Using Crosman Premiere Pellets 14.4gr I get 850-875fps. A spread of 15-25 fps Per shot. again this is something that should tighten up and overall speed should settle and increase as breakin is completed. As in the Pervious version of the Gun I plan on using Jsb 18.1 Diabolos Pellets for grouping. The Scope is a less chunky then its predecessor shaving a lot of weight off but still maintain a very reliable scope. the Semi-Mil-DOT STYLE imperfect for this guns range (10-60 Yards) with all the confidence that this gun will stretch out to 100y plus)
Things I would have changed: Its really unfair to Point out Anything I would change with this gun at this Point. It has exceeded expectations on most if not all ground. Some of the Predecessors Metal Parts (trigger guard and a few internal holders and bracers )have been exchanged for composite material or plastic. Im not sure this is bad at all... it very well could aid the Ridgid impact of the Pistion keeping vibration down as well as shaving off weight. Again i think this is a plus
What others should know: With out a Cleaning or Break in this Gun is Delivering 23.7 FPE over and over only to increase after breaking . A very NICE UPGRADE to a Great Gun Line.
The most helpful critical review
1 of 1 people found the following review helpful:
By brad from USA on 2014-08-11 20:39:16
Things I liked: Accuracy is quite good with this rifle.
Things I would have changed: Everything except accuracy. Pre-ordered this rifle and waited two months, just to receive an air rifle that wouldn't cock after 100 rounds. Pyramyd Air was easy to deal with for the return. Waited just over a month to get another one, and this one has a inconsistent trigger pull ranging from HEAVY to firing on its own when closing the barrel. Adjusting the trigger did not resolve this issue. This was certainly my last one, time to go back to RWS.