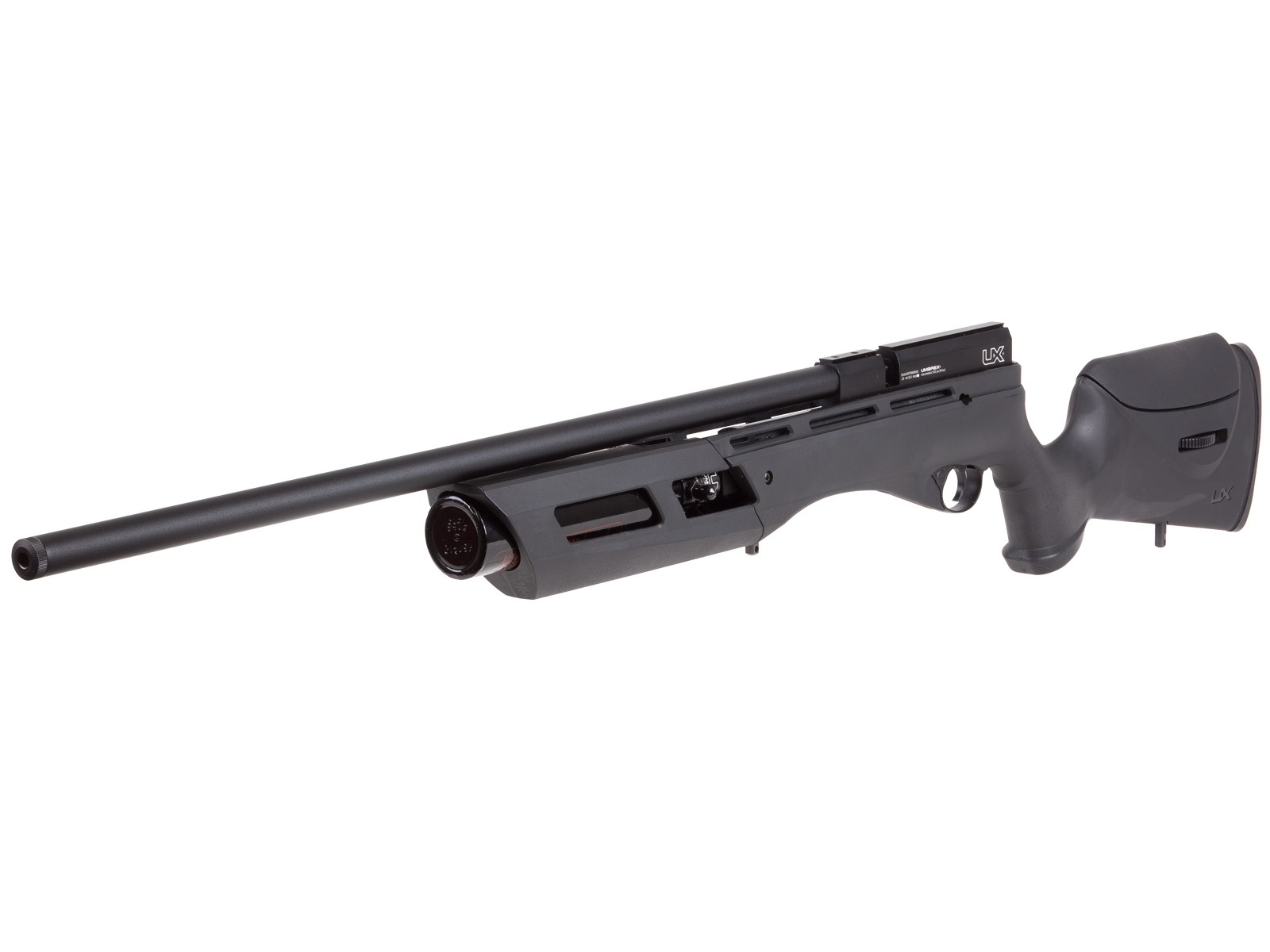 Create an online review   and share your thoughts with other customers
The most helpful favorable review
6 of 6 people found the following review helpful:
By Stephen from USA on 2017-11-05 09:46:01
Things I liked: Everything, great value, 80 shots on target, one air fill!
Things I would have changed: Better fit on the fore end......but I can live with it :)
What others should know: Nice large bolt handle that is not going to snap off. Very accurate and amazing consistency. I shot 8 10 shot crono strings with one tank of air. String #1 was 823.2 FPS, string #7 was 823.0 FPS between those string 2 was the lowest at 821 FPS and #3 was the fastest @835.9 FPS I was using cheap Wal-Mart Crossman pellets, unsorted right out of the can. Better pellets would probably give better results. Oh and all those shots went thru a single hole about 3/8" in diameter.
The most helpful critical review
0 of 0 people found the following review helpful:
By Eric from USA on 2017-12-18 21:33:58
Things I liked: I preordered my .22 Gauntlet in July. I got it 2 weeks ago and to my surprise it does not hold air. The bottle was about 3/4 of a turn from tight which made the gauge and Foster fitting not line up with the hand guard. I tightened up the bottle just hand tight and filled the bottle. I took a few shots and was able to sight the gun in 5 shots from 35 yards. It was impressing as it was very accurate. I looked at the gauge and the tank was below 2000k. I refilled the tank and put the gun up for the night. Next morning the tank had barely a farts worth of air. I took off the tank and filled it and it held air. I drained the tank and put it back on the Gauntlet hoping it would still have air in the morning but it was not the case. Contacted PA and they gave me a shipping label to send it back to them. We will see what the next gun looks like. Merry Christmas.
Things I would have changed: Fore end that covers the tank is difficult when putting back on the gun. Thought it would be quieter.
What others should know: Once the bugs get worked out I think we will see a very accurate and high shot count air rifle.