by Tom Gaylord
Writing as B.B. Pelletier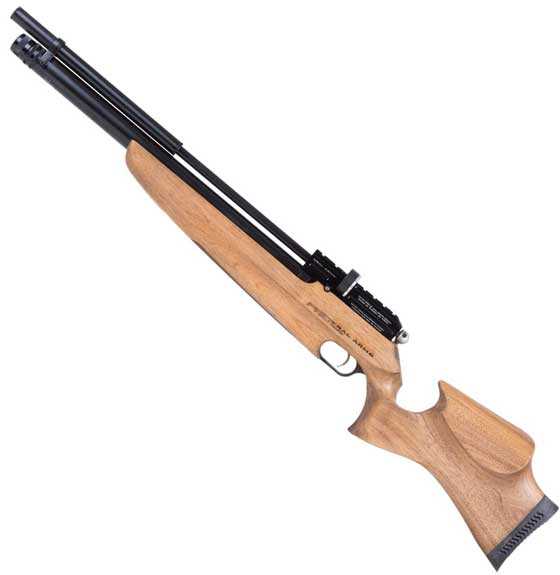 Kral Puncher Pro PCP. The test rifle's walnut stock is not as blonde as this one.
This report covers:
Fill
Test strategy
Premiers on the low power setting
Noise on low power
Premiers on the medium power setting
Noise on medium power
Premiers on the highest power setting
Noise on high power
The magazine
Mag and action are stiff
On to other pellets
How fast?
JSB Exact Jumbos
Trigger pull
Shot count
Evaluation so far
You have waited all month for this Part 2. In the first part of the month I went to the Findlay airgun show in Ohio, and then last week to Ft. Smith to film "American Airgunner." This is the first chance I've had to get back to the Kral Puncher Pro. However, I did shoot one at Ft. Smith, so I was exposed a little more than just today's test. Let's get started.
Fill
The rifle was filled to 2900 psi/200 bar for this test. I complained about the fill probe in Part 1, and reader GunFun1 pointed out that Pyramyd Air sells a male Foster adaptor to convert the probe. Well, at Ft. Smith Rossi Morreale showed me a whole box of adaptors for all kinds of fill probes. That reminded me that I tested one for you some time back. As it turned out, it was still attached to a probe (but not a Kral), and that probe fit this Kral and worked perfectly. So, all my complaining was for nothing.