by B.B. Pelletier
More than a decade ago, I saw a curious rifle at the Little Rock Airgun Expo. It looked something like a Beeman R1 but was quite a bit larger. When the seller told me that it was a handmade, one-of-a-kind rifle that was designed to be a more powerful R1, I couldn't resist buying it. I had just published the R1 book, and here was a great follow-on story that needed to be told.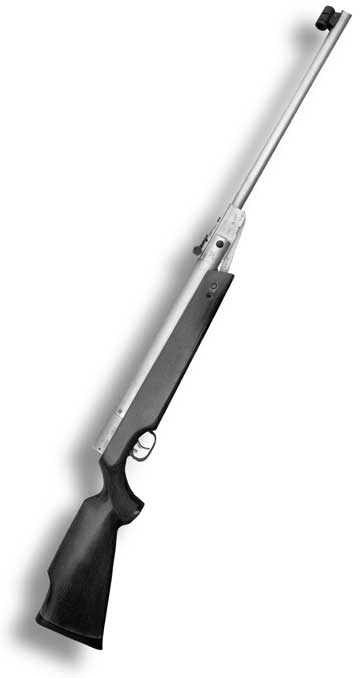 This curious springer is a monster.
Steel dreams
The inventor of this rifle, Steve Vissage, had seen the Beeman R1 and wanted a rifle that would put a .22 pellet into the supersonic realm. That was quite a goal for a spring-piston gun of the early 1980s, and it still hasn't been reached today by any except a few PCPs. Steve thought the best approach was to increase the diameter of the piston and to increase the length of the stroke – some of the same topics we frequently discuss on this blog.