by Tom Gaylord
Writing as B.B. Pelletier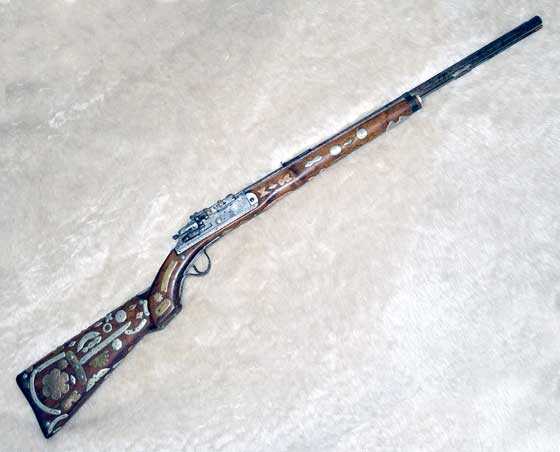 What in the world is this?
This report covers:
Firearm
Hand made
Covered in "charms"
How does it work?
Where are we going with this?
Summary
Today I have something so strange there are no words for it. I titled this report, An American Zimmerstutzen, simply because Whatizit wouldn't attract many readers. But that's what I wanted to call it. What in the world is this strange little gun and why does it even exist?


It's not that big, as the Red Ryder shows.
Firearm
First, this is a firearm. It uses .22 caliber blank cartridges to launch what I was told are .22 caliber lead pellets. That won't work very well because .22 caliber pellets are not really .22 caliber. More on that later.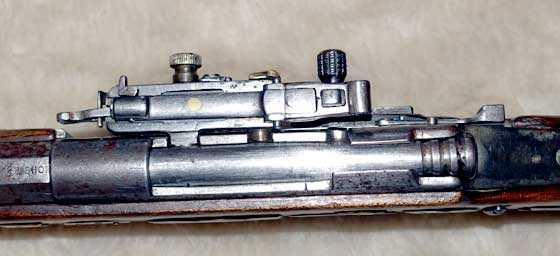 Looking down from the top on the receiver. Doesn't look like anything I've ever seen!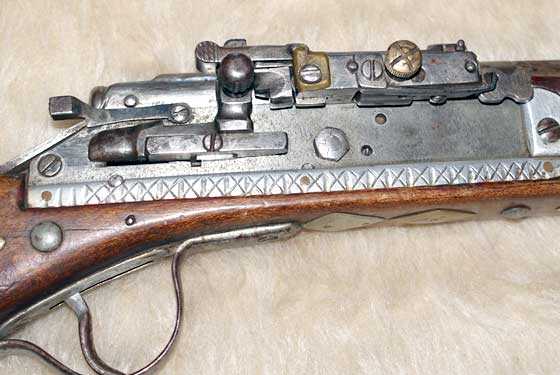 Does this right-side view clear it up?
Hand made
Next the gun is almost entirely made by hand. And I do mean hand — as in no machine tools. Files, mostly. Another big story.
Covered in "charms"
No, they aren't charms, but I don't know what else to call them. Medallions? Escutcheons? Jooles? When I point some of them out to you, you'll start to see what I mean.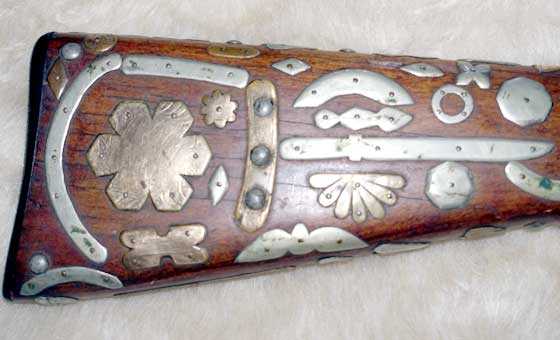 There are lots of them, but what are they?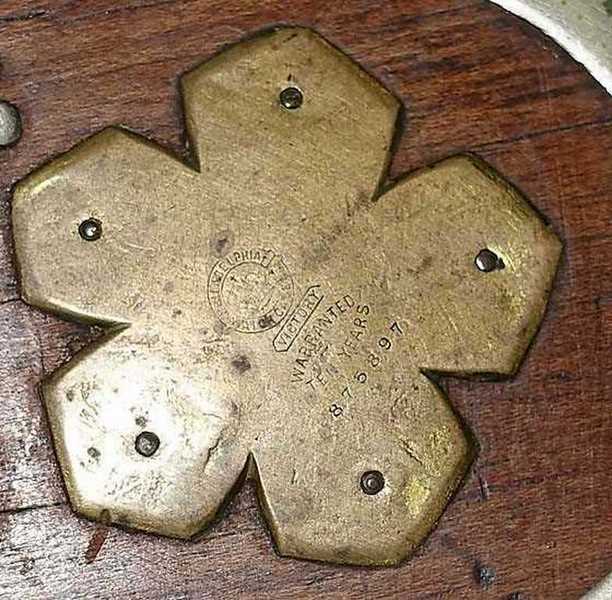 This medallion from the left side of the butt is a big clue.
How does it work?
The blank is set off and gas from it gets behind the projectile, launching it. Sound simple enough, doesn't it? Well, folks, you ain't seen nothin' yet!
Where are we going with this?
I don't know! I haven't worked up the courage to shoot it yet. I bought the blanks, but I wanted to understand the gun better before I started to shoot it.
Well, there is a lot more to this than meets the eye. I don't know if you remember that I hate being lied to, but the pawn shop that sold this gun lied through their teeth when they listed it. I'm going to save that story for another time, but I will give you a great big clue.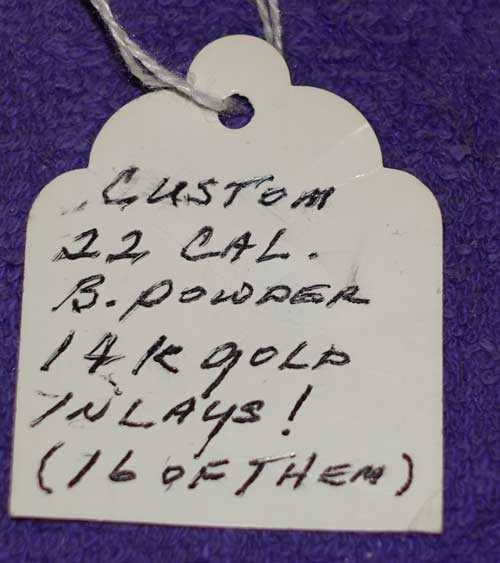 This is a huge clue, but it's not what you think.
Summary
I could tell you a lot more about this gun today, but instead I want you guys to talk about it. I only know what I know because I've been studying the gun for many months, and you guys often come up this thinks I never thought of. I don't want to stifle that.
That should keep you talking all weekend.