by Tom Gaylord
Writing as B.B. Pelletier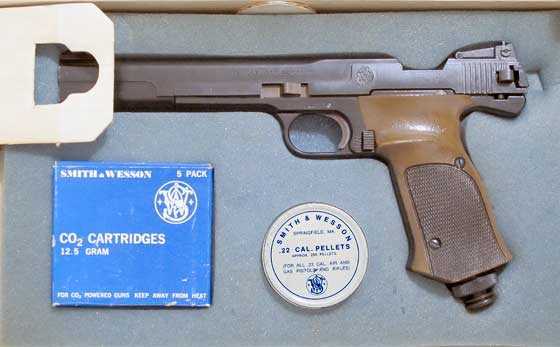 A very early S&W 78G air pistol. Though the picture looks matte because of lighting, this is one with glossy paint. It's like new!
This report covers:
First test — is the frame porous?
The test
Discussion 1
Crosman Premiers
Air Arms domes
Discussion 2 — can this pistol even shoot?
RWS Superdome
Discussion 3
Gamo Match
Back to Superdomes
Trigger
Summary
Today I test the S&W 78G for accuracy. If you tuned in late, this particular pistol was made in the first year of production — 1971 — and is in pristine condition. The links to Parts 1 & 2 are at the top. If today's report interests you, you might want to read the rest of it at some point.
First test — is the frame porous?
In Part 2 I mentioned that the pistol seemed to have leaked down after Part 1, so I conducted a test to see if the frame is porous. Many of the early S&W pistols had frames that were porous, and no amount of sealing would make them gas-tight. They leaked down very slowly, so it was a fault that was not easy to find. Smith & Wesson knew this and replaced the leakers as they came in for service. read more