by Tom Gaylord
Writing as B.B. Pelletier
This report covers:
Wants what he wants
So why?
What happens when a gun doesn't live up to the hype?
Not-so-expensive
Don't put words into my mouth
How to read me
Yesterday my brother-in-law, Bob, called me on his way home from buying groceries and told me that yesterday 's blog about the Umarex Fusion 2 had convinced him to buy one. He told me I am the Great Enabler.
Wants what he wants
I thought about that. Bob is an airgunner very much like many of you. He doesn't want just one more airgun, but if he sees a good enough reason to own one, he will spring for it. Like many of you Bob loves to shoot. He shoots firearms almost every week and years ago I coached him into reloading, both to keep the cost of ammunition down and also to have ammo that more flexibly meets his needs. Reloading gives you the control you need over your ammo — both to make it as close to perfect as possible for your guns and also to ensure a supply in those times (like now) when it isn't generally available. Airguns are like that in many ways.
No, you can't make your own pellets, though if you own a big bore you can cast bullets for it. But with a pellet gun you can lay in a supply of the pellets your airguns prefer, and you can do it without breaking the bank. I get emails all the time telling my how horrible the selection of pellets is at the big box store where they shop! Well, sure! I can also name several restaurants where I wouldn't recommend eating — even though they have an unlimited buffet. A lot of bad gets bad very fast. Quantity counts for very little when quality matters.
So why?
Do I sit around and dream up ways to get you all excited about products? No — that's called marketing and I won't do it. Why? Because I know that many readers are like I used to be. They maybe have enough money scraped together to buy one airgun this year, and it better be a good one because that's going to be it for a long time. I understand that.
When the Beeman R1 first came out in about 1982 I was the proud owner of a Feinwerkbau 124 that, until the R1, was fairest in the land. I had purchased my FWB at the Beeman Store in San Rafael, just a few months earlier and here was their latest catalog — rubbing my nose in it!
That was a different time and the power threshold was 800 f.p.s., which turned out to be the place where a pellet rifle can also be highly accurate and the gun that launches it can also be smooth to shoot. My 124 was all those things but when that R1 hit the streets I felt like I had been passed by. I was happily riding a Triumph Speed Triple and the full-bore Suzuki Hayabusa had just come out!
So, when I look at an airgun, it's through eyes that see it as a possible purchase. And you long-time readers know I have sold myself as many airguns as anyone else! But I don't always look for the very best. I most often look for good, and there is precious little of it in the ocean of new airgun products. I look for things like accuracy, smoothness, ease of use and so on. I don't chase after the latest fads, unless there is a compelling reason to do so. I can tell you objectively what each of the things I am looking for means, but often a new airgun has them in spades and I don't have to.
A huge example of that is the Air Venturi Avenger. It's powerful, it's a repeater, accurate, it has a decent trigger and it's affordable — especially for the features it offers. I'm still testing the Avenger and I have no axe to grind, but it put me in serious consideration of NOT BUYING the Air Arms S510XS! Here is what I wrote.
The unthinkable
"I am about to mount the Meopta scope on the Avenger and run a test at 25 yards to see if just by adding that scope I can get the Avenger to shoot better. I will literally be comparing the Avenger to the S510XS.
I don't need the Avenger to equal what the Air Arms rifle did two years ago, because I was a little younger then and that could also have been a lucky day for me. However, if I come close enough to show that with the Meopta scope the Avenger does become more accurate — well, Lucy, then I got some serious 'splainin' to do!"
What happens when a gun doesn't live up to the hype?
An example of an airgun that failed to live up to my standards is the FX Dreamlite. An expensive air rifle — it failed to deliver on accuracy — despite six chances to do so. The first "manual" they sent with the gun was a sales brochure (that FX quickly revised and got to me), the power adjustments were confusing, the "Smooth Twist" barrel did not produce the level of accuracy that a $1,200 air rifle should — unless I went to extreme measures and used the magazine in a way no serious shooter ever would.
I was all set to purchase that Dreamlite until I discovered how mediocre the accuracy was. I was advised to change barrels and calibers — that .22 was the way to go. Well, sorry, readers, but the guy who lives in Keokuk, Iowa, may not have that same opportunity. When he buys an airgun he gets what comes out of the box. Maybe he really wanted a .177, because that is what I tested. I want the airgun he gets to perform similar to the one I test. I know they won't always do that and yes, I do a lot of shooting, so I may be able to wring a little more out of a gun than some folks, but when I get an expensive gun that even I can't make work right — I'm not going to praise it to you — just because the maker is the current rage on the internet!
Not-so-expensive
The Air Arms S510XS and the FX Dreamlite are expensive airguns. But the Avenger isn't. Now — here is the deal. I will NEVER tell you an airgun is good just because it's cheap! That's the All-You-Can-Eat approach and I won't do it. The gun has to perform, or I don't get excited. But please understand that it's easier for me to get excited about a gun that retails for $129 and is accurate than it is about a gun that sells for $1,200 and is no more accurate than the other one.
Sure, I get excited about great triggers. Here is what I said about the FX Dreamlite trigger.
"I will say this — the Dreamlite trigger on the rifle I am testing is two-stage and absolutely delightful. Stage two is relatively crisp and light. I'll have no problem doing my best with this trigger."
And the Umarex Fusion 2 that I started reviewing yesterday has a trigger that is not as good as the one on the Dreamlite. But it is perfectly okay for what that rifle is intended to do. The Fusion 2 is a plinking rifle and needs a trigger that works good enough. It certainly has that! If I find a flaw during testing I will point it out to you but I will not go down the road of comparing one airgun to another. I will test them based on their own merits and let the facts stand as they will.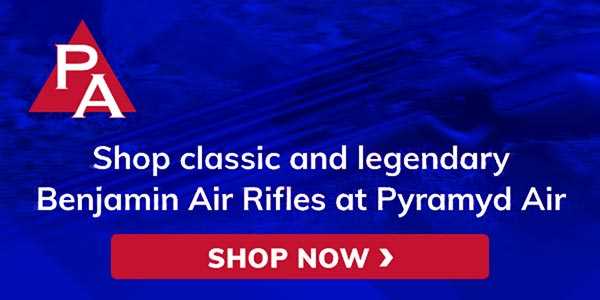 Don't put words into my mouth
Every week I get emails either using the Blogger address or from my Godfather website. I do not answer the Blogger messages unless they are about writing a guest blog. But the messages that come from my Godfather website go something like this:
"I am writing to you off line so you can speak freely. I know you said the Mashemflat Magnum breakbarrel takes a lot of effort to cock, but my 14-year-old son is big for his age. I want to get him his first air rifle and I really like the idea of a 30 foot-pound spring rifle! His birthday is coming up so please tell me honestly whether a 5-foot 6-inch 150-pound male can operate this rifle reliably"
That's what the message says. Here is what it means when it's translated.
"I really want the Mashemflat Magnum, but my wife says I can't buy any more airguns this year. I want to use my son's upcoming birthday as an excuse to get one."
Here is my answer. "Is your son able to curl 75 pounds 10 times with one arm? Because that is what it's like to cock that air rifle. Gold's Gym should buy 20 of them for their weight room!"
How to read me
I do get excited about some of the airguns I test. And that does come through my writing. But I don't get excited about others, no matter what they are or who makes them. When I get excited, pay attention — especially if you see something you like.
Bob likes airguns with magazines because loading individual pellets is not his thing. And he likes airguns he doesn't have to work to operate. So spring guns aren't as attractive to him as CO2 guns.
This Fusion 2 has what he wants — we both hope! I have only written Part 1 and there are at least two more reports to come, but if it tests out it will make his day. How about yours?