by Tom Gaylord
Writing as B.B. Pelletier
This report covers:
HW 30S
The point
Which should I get — an HW 30S or a 50S?
My opinion
AirForce
OR —
Rebuttal
What is the big deal?
What to make
What about velocity?
Who doesn't need speed?
A BB story to illustrate
Summary
Today I am exploring the topic of wanting a little more power from your airgun. Everything else can stay the same — you just want it to shoot a little faster.
HW 30S
I recently purchased an HW 30S to test for you. I had to buy it from a foreign dealer because Pyramyd Air no longer carries the 30S model. They do carry the Beeman R7 that is based on the 30S. Other than the stocks and the names on the gun the rifles are identical. The R7 Elite has a different stock that's checkered, but it also sells for more money. But that's not today's point.
The point
The point is, I wanted to test and evaluate the kind of airgun that, in my opinion, is at the top of the heap, worldwide. And it is there for many reasons:
Rekord trigger
Great accuracy
Lightweight and easy to cock
Nice adjustable sights with interchangeable front inserts
But you know what the HW 30S is not? It's not powerful. And that fact alone prevents many sales to "airgunners" who just have to have a little more power. The members of this blog who comment know better, but the wide world of airgunners is not in step with us. Some websites show velocities for the .177 model (yes, there is a .22) of up to 700 f.p.s. But a far more realistic figure is down around 625 f.p.s. Now, that is Diana 27 territory, and you know how I feel about that rifle! Is the HW 30S in the same category as the Diana 27? A lot of you feel that it is, and I wanted to test it, to make sure I wasn't overlooking something good.
Which should I get — an HW 30S or a 50S?
I get asked this question several times a year. And I didn't know how to answer it, because my exposure to the 30S is limited. I do know the older HW 50S, but the newer one that superseded it several years ago is another air rifle I'm not familiar with.
As it turns out, my old HW 55SF — an extremely rare and collectible target rifle in its own right — is based on the older HW 50S spring tube. My rifle has been tuned many times by former owners and once by me and it currently shoots RWS Hobbys at an average 631 f.p.s. I can't use that to say how fast an older HW 50S was supposed to shoot, but I do believe it was a little faster. I'm thinking somewhere in the low to mid 700's.
The new HW 50S, however, is more powerful. The Pyramyd Air website shows the .177 at 820 f.p.s. And in their tests they saw one shoot a Hobby as fast as 849 f.p.s. With that there is now a definite separation in the velocity of the two air rifles. So — which one should you get?
My opinion
I haven't tested either air rifle yet, so I shouldn't have an opinion. But I do. It's based on nothing further than my personal experience with Weihrauch and what I have read about these two air rifles. Get the 30S first and the 50S later, if money permits.
But like I said — I have never tested either air rifle. So what do I know? Let's stay on topic but talk about something else.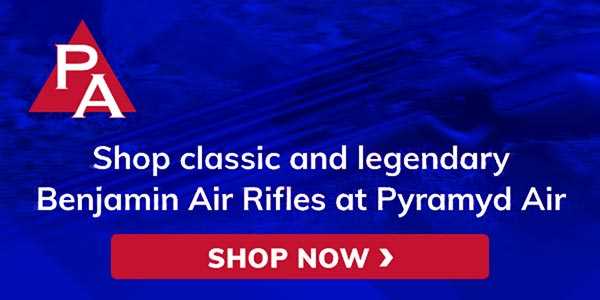 AirForce
When I worked at AirForce here is a conversation I often heard. "I own a TalonSS. I like the accuracy and shot count, but can I get a little more power? What if I put in a stronger hammer spring and a heavier hammer? They guys on the Talon Forum say that's the way to go."
"Sure," I tell them. "Go ahead and do that and then send me your basket case rifle and I will try to repair it for you. That's what I'm doing for all those guys on the Talon Forum!"
OR —
Or, you can learn something about precharged pneumatic airguns and install a 24-inch barrel in place of the 12-inch barrel that came on the rifle. I did a test on that in Part 4 of A TalonSS precharged pneumatic air rifle, back in April of 2012. My standard SS with a 12-inch barrel shot .22-caliber Crosman Premiers at 854 f.p.s. on a certain power setting. I then swapped the barrel for a 24-inch .22-caliber AirForce barrel and on the same power setting shot the same Crosman Premier pellet at an average 1,027 f.p.s. From the 23.16 foot-pounds the rifle was getting, the longer barrel boosted the power by more than 10 foot-pounds to 33.5 foot-pounds. That's a 69 percent power increase from just changing the barrel. Or, you could dial the velocity back to 23 foot-pounds with the longer barrel and get many more shots per fill. Either way, a longer barrel puts a pneumatic ahead every time.
Rebuttal
"Yeah," they say. "but a spare barrel costs a bundle ($209.00 for a .22-caliber 24-inch barrel when this blog was published)! I can get a Captain GoFaster hammer and spring for $40."
So, do that. And then pay me $200 to repair your rifle, plus $35 shipping each way, when that heavier hammer and spring wrecks your action after about 200-300 shots. I fixed Mr. Condor's rifle after the same abuse.
"Well, they shouldn't build their rifle with an aluminum frame. If it was steel it wouldn't get wrecked so easily!"
Wait just a second. Aren't you the same guy who said the HW 80 is too heavy and they should either make it from titanium if they can keep the price the same, or at least from hardened aluminum?
What is the big deal?
So why am I writing this report today? I'm writing it because airgun companies aren't hiring shooters anymore. They are hiring folks who have held positions in other companies doing other kinds of things and does it really matter whether they design a macerating toilet or a spring-piston powerplant? Isn't all engineering just engineering?
Better yet, why not use someone else's engineers? Can't we just examine a finished product that we don't have to pay to design or gear up to manufacture, so more of our money stays with us? Yes, you can. In fact, if that is your business plan you don't have to spend any money on engineering or on plant setup. Just buy what your customers say they want.
Let's see now, they say they want:
A .308-caliber breakbarrel rifle that can take down medium-sized game.
A powerful precharged air rifle that weighs less than 6 pounds.
A full-auto pellet rifle
An air rifle that shoots pellets at 1,700 f.p.s.
All of these are things "they" (airgunners on forums) have said they want and would pay money for. All have been built except the last one. It turns out that can't be done on air. Only helium can shoot a pellet that fast.
"They" won't spend the $500 for the full-auto pellet gun. "They" won't buy the titanium PCP that weighs less than 6 pounds because it costs too much. "They" are staying away from the .308 breakbarrel because it's too hard to cock.
The moment something becomes real, "they" scatter like cockroaches. "They" love to talk, but "they" have no money.
What to make
Make airguns that really sell. Make accurate airguns that have good triggers and great accuracy. So what if the prices climb as the features are added? "They" don't have any money to spend anyhow, but real airgunners do.
What about velocity?
I started this report talking about the need for speed and how it isn't a real thing — at least not one that an airgun company needs to worry about. Remember the Umarex Hammer? It took four years and multiple redesigns to bring it to market. And over those years that $500 big bore went up to $900 retail as the design was refined. It went from a 3-shot repeater whose tagline was, "The world's most powerful production airgun" to a 2-shot that puts out 700 foot-pounds. That's very powerful, but it's not the most powerful production air rifle. And here is the deal.
Nobody needs 700 foot-pounds of muzzle energy to kill deer-sized game. You can drop a whitetail deer with 250 foot-pounds of muzzle energy, so 500 foot-pounds is more than enough. Sure, speed and power both sell. I understand that. So your marketeers are going to push for all the speed they can get. Have the good sense to shove them to the rear of the room and listen to those who really know the market.
Yes, if you only sell in discount stores then the highest velocity is what you want printed on the box. But someone in the company needs to worry about the volume of returns, when it becomes obvious to the buyers that speed kills — everything they thought they wanted in an airgun!
So how do you get a new shooter to make a wise decision and spend almost $300 for a breakbarrel rifle that won't shoot as fast as one costing $100? One way is to publish a blog with a writer who has made all the mistakes you are about to and can show them and tell you about them in a way you can understand. You may not believe him up front, but after a couple times, when you have the same experiences he warned you about, you'll start to see the bigger picture.
Who doesn't need speed?
Believe it or not, there is a huge group of airgunners who absolutely don't want faster airguns! We call them 10-meter shooters. In the 1960s their target air rifles shot around 650 f.p.s., but today they are content to shoot at 575 f.p.s. They have no problem spending in excess of $3,000 for a rifle or $2,000 for a pistol, and higher velocity will only kill the deal. But you gotta give them accuracy and a great trigger and superior ergonomics and other features that help win matches. And I wouldn't listen to what the former brand manager for a soap company tells me about the 10-meter airgun market! He may learn the lingo in a day, but he may never understand the product, the market or the ten times bigger market that watches what the competitors choose and buys accordingly.
A BB story to illustrate
BB Pelletier is currently considering purchasing a motorcycle. BB rode bikes in the 1960s and '70s and has owned 15 or 20 of them over the years. BB is an old man who hasn't ridden in 40 years. But BB reads this blog every day — even though it doesn't always look like it to his readers.
So BB went to a Harley Davidson dealer last Saturday to check out the Harley Sportster Iron 1200. That's right — a girl's bike! BB is challenged by his 28-inch inseam and, although he has owned two Harleys (a '46 knucklehead and a '48 panhead) in the past, plus a Laverda 750 and a Suzuki 850GS, he no longer likes tall heavy bikes. BB wants to keep both feet flat on the ground, and an Iron Sportster 1200 lets him do that.
But the Sportster is a girls bike! Yes, BB is aware of that. He probably won't be joining any MC clubs, unless they let girls ride, too. BB will wear a helmet every time he rides because, although a helmet is not required in Texas, BB has been under cars a couple times in the past and doesn't want to dull the shine on his chrome dome.
So even BB Pelletier, who is one of the most untrainable men on the planet, can learn from his mistakes. Be of good cheer, RidgeRunner, there is even hope for you.
Summary
In short, your airgun customer is a guy or gal who likes to shoot. Find out what they like about shooting and try to give it to them. It isn't always speed or horsepower.
Forget the kids (of every age) who shop by the velocity numbers and low prices at the box stores. Yeah, they'll buy but they won't keep your company in business forever. You need Momma and Daddy Deepockets who know what they want.