Weihrauch HW30 S.
This is a guest blog from reader Cpt Klotz, whose real name is Stephan. Today he tells us about his new HW 30S. Let's see how Stephan likes his new rifle.
If you'd like to write a guest post for this blog, please email me at blogger@pyramydair.com.
Take it away, Stephan.
The Weihrauch HW 30
By Stephan
This report covers:
History and perspective
German spec gun/power
Appearance, features and build quality
Metal parts
Stock
Ergonomics
Trigger
Open sights
Shot cycle
Accuracy
Conclusion
This is my review of the Weihrauch HW 30S in .177 caliber. U.S. readers may know a variant of this rifle as the Beeman R7.
I had been interested in the HW 30S for a while, but reviewing the Diana Twenty-One FBB was what finally made me pull the trigger on it. Like the Twenty-One, the HW 30S is a small and light breakbarrel rifle, but that's where most of the similarities end.
At the time of writing, it sells for about € 270 in Germany (roughly US$ 290, but it's a bit more expensive than that in the US). That puts it in the price bracket of the excellent Diana 34 series and Weihrauch's own HW 50S. In this class, I expect to see high quality and serious accuracy.
History and perspective
It seems the HW 30 has been around almost as long as the ultra-classic HW 35. The earliest examples I could find in the Weihrauch Database are from 1956. It's possible they didn't start putting Rekord triggers on HW 30s until 1970 or so. In a world obsessed with the latest buzzwords and gadgets, it is interesting to see a product remaining mostly unchanged for almost 70 years.
German spec gun/power
Again, as I live in Germany and do not have a permit for a more powerful air rifle, I am reviewing a 7.5 joule / 5.5 ft-lb gun. Even the full-power version of the HW 30 is not exactly a powerhouse. It does 190 meters (623 feet) per second at full power and maybe 170 m/s (557 f.p.s.) in the German freimark-ed version.
These are entirely unimpressive specs if you judge them by the power/price ratio. You can buy air rifles that are a lot cheaper and much more powerful. But maybe power isn't everything…
Appearance, features and build quality
The HW 30S is tiny. It is dwarfed in size and weight by full sized air rifles like the Diana 35 I recently reviewed.


The Diana 35 dwarfs the HW 30S.
Weihrauch calls it an "air rifle … for the whole family" and I've also seen people refer to it as a "youth gun". Nevertheless, it has quite a following among adult men including the late Robert Beeman. I think we're going to see why.
Metal parts
The fit and finish of the metal parts is excellent. The barrel is connected to the piston via an articulated cocking linkage and held shut by a spring-loaded ball detent. Opening and closing the barrel and cocking the gun was smooth and easy from the beginning.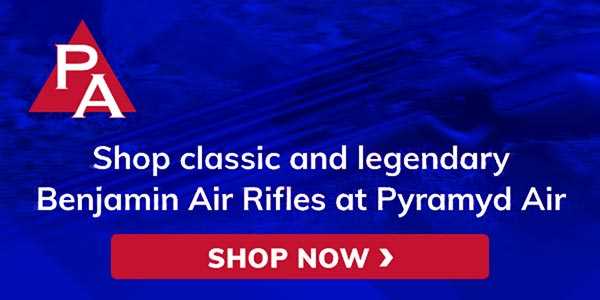 Stock
I am reviewing the 2020 model which has the modern looking, ambidextrous beech stock. Weihrauch stocks used to be made by Minelli and this may or may not be the case any longer. There is a logo on the right side of the pistol grip that you could read as "AR", "DR" or "NR", but nobody seems to know for sure what that stands for.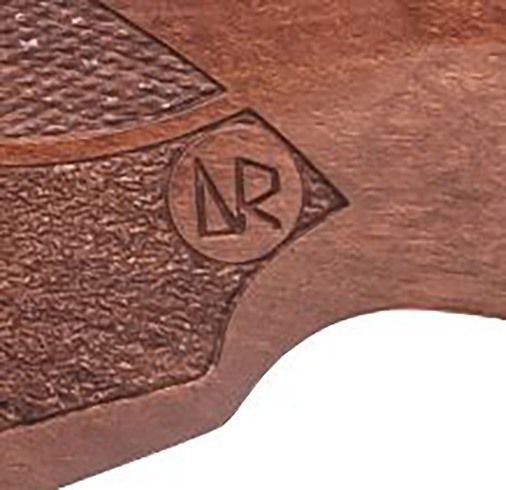 I don't know what the initials on the pistol grip mean, or even exactly what letters they are.
Whoever made the stock has done a great job. The wood has a matte finish with a subtle grain structure, but it is not as eye-catching as some walnut stocks can be. They did spice it up a little bit, though — it has two patterns of checkering/stippling on both the forearm and pistol grip in fields that are divided by intersecting curved lines. The forearm also has a Weihrauch logo on each side. The finish of these ornaments is detailed and precise.
Ergonomics
Of course, little of this matters if the stock or the entire gun just doesn't fit you. I am 1.81 meters / 5.9 ft tall, fairly heavy and fairly strong. I don't have any issue handling an HW 35 which would probably be considered the right size for me.
So, how does the HW 30S feel when I shoulder it? Excellent, actually. The rifle feels well-balanced and makes it easy for me to find an offhand hold that allows me to be on target mostly by using bone support.
Trigger
The HW 30S comes with the Rekord trigger which I won't need to describe in detail. Enough has been said about it over the decades. It was great out of the box, but I did lighten the trigger weight a little bit which is more to my liking.
Open sights
This model HW 30S comes with open sights and they are definitely not an afterthought for people to use until they buy a scope. Thankfully, there are no fiber optics (or indeed any other fragile plastic parts) to be found on this rifle (other versions do exist).
On the front, there is a metal globe sight that accepts different inserts. It is sturdy enough to be used as a grip for cocking the barrel.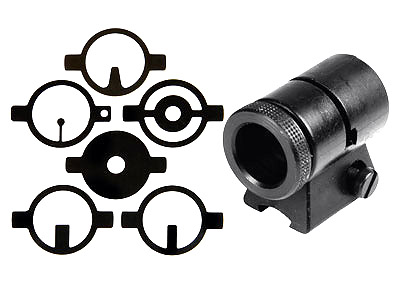 The front sight comes with inserts.
The rear sight is a quality adjustable open sight with clicky detents and also offers four different notches that you can choose from by rotating a metal blade.
But that's not all. When you take the rifle out of the box, there is a piece of cardboard tied to the trigger guard that at first glance looks like it is just there to display a Weihrauch logo and some safety recommendations. It also doubles as an envelope that contains five additional front sight inserts, including two with an aperture for use with a diopter.
Shot cycle
There is little recoil due to the small piston and short stroke. Out of the box, there was a slight mainspring twang. After applying some moly grease, it is hardly noticeable. In the beginning, the rifle dieseled very lightly (just a faint smell), but that seems to have stopped by now. Maybe some day I'll put a tuning kit and improved Rekord trigger in there, but I'm not in a hurry.
On a side note, it's very interesting to shoot the HW 30S and HW 35E (both freimark-ed versions) one after the other. The HW 35E has a really pleasant shot cycle for so much piston with so little spring and no twang at all. In comparison, the HW 30S goes bang and the HW 35E goes ka-chunk.
Accuracy
I ordered a Hawke Vantage 2-7×32 AO scope with the rifle. I have limited experience with scopes, but this one seems to be a good little scope that doesn't feel out of place on the HW 30 S. It is what I used for the accuracy testing.
All groups are 10 shot groups shot from a bag rest at 10 meters.
When it comes to benchrest shooting, a short and lightweight rifle is a little harder to hold perfectly still. It took a lot of concentration but I am very happy with the results: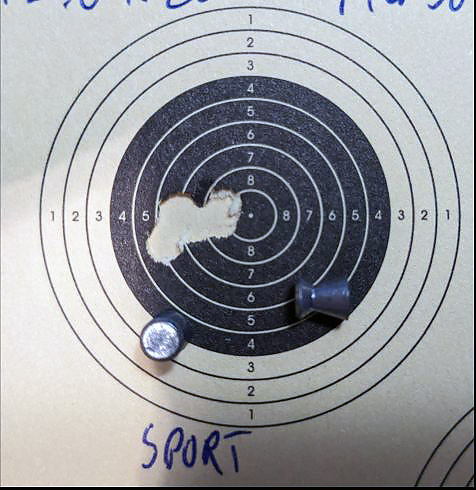 H&N Sport are my go-to pellets for rifles. They are easily more accurate than I am when shooting offhand.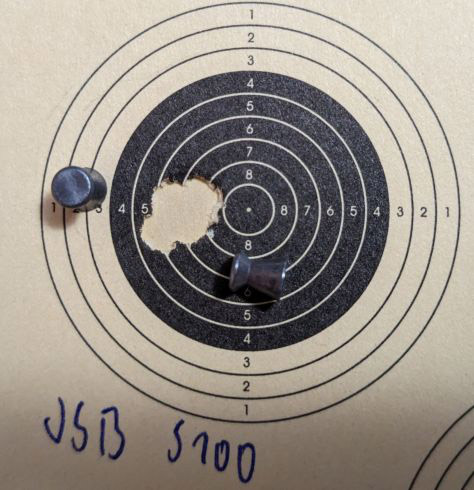 JSB S100 Match Heavy worked well.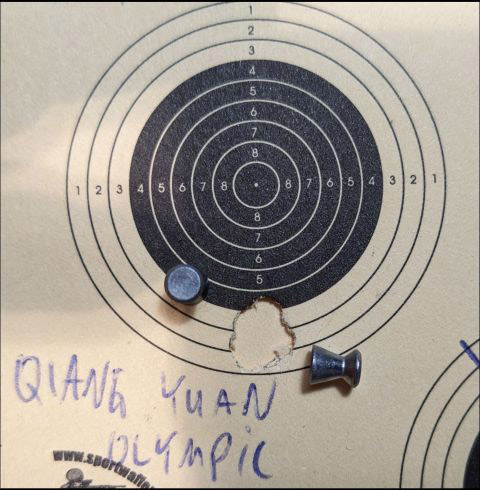 The Qiang Yuan Olympic pellets are great in some guns. In this rifle they are just good.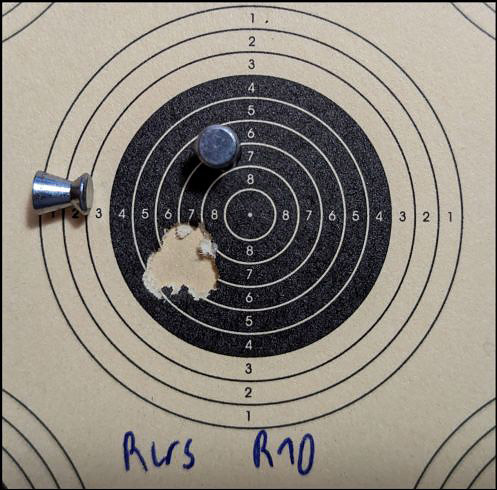 RWS R10 4.50 did pretty good as well.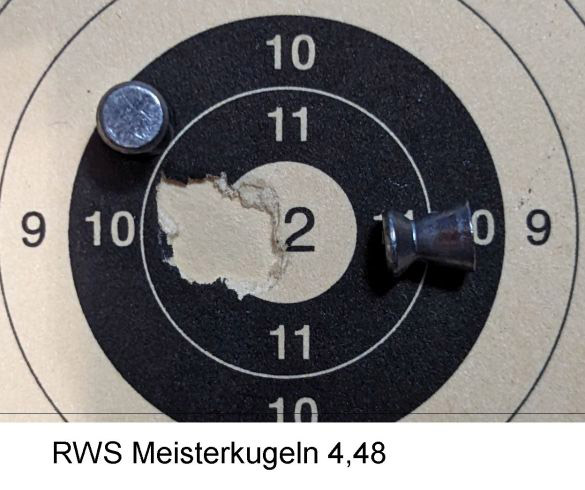 RWS Meisterkugeln 4.48mm were not bad either.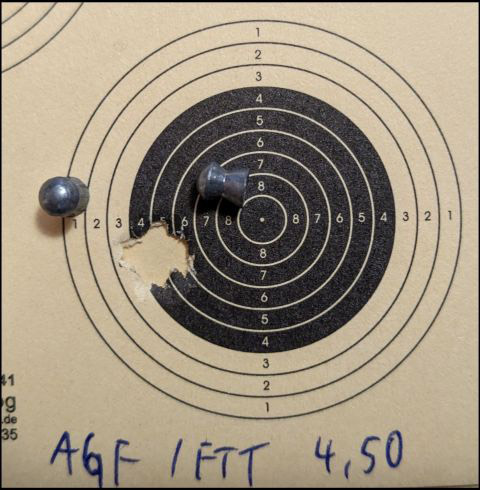 AirGhandi's Finest (H&N Field Target Trophy 4.50).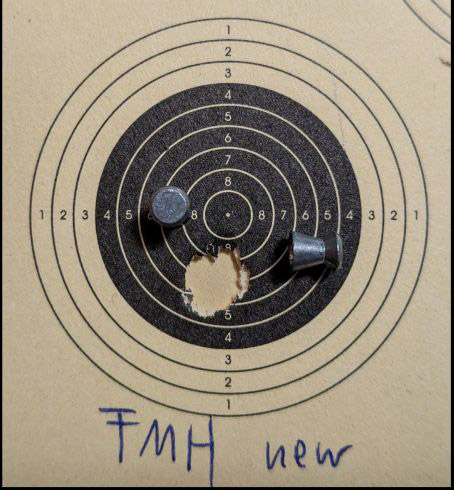 New H&N Finale Match Heavy 4.50. This is getting serious.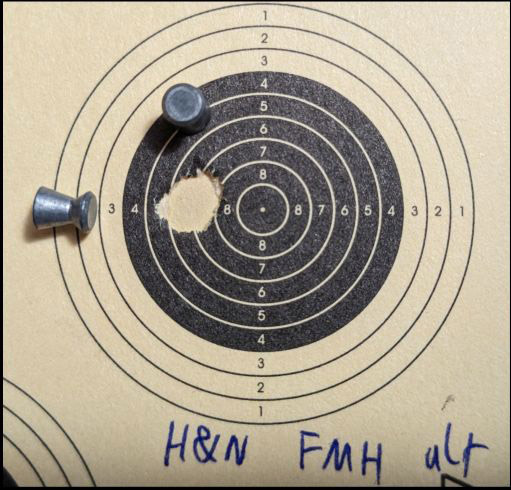 Old H&N Finale Match Heavy 4.50 that came with my FWB LP80 pistol – WOW!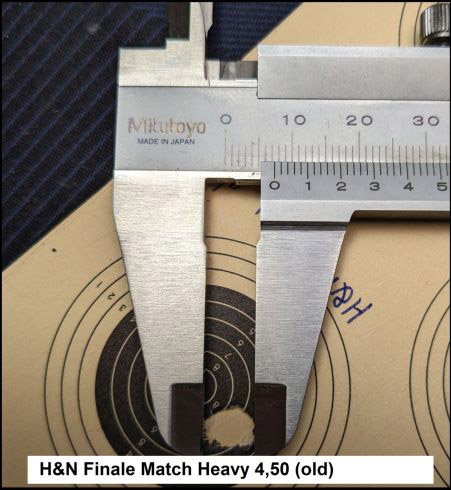 Let's err on the side of caution and say the outer diameter is 7.5mm. Subtract the pellet diameter of 4.5 mm and we get a C-T-C size of 3mm or 0.11 inches.
This might be one of the best 10-shot groups I have shot with a recoiling springer.
Actually, the new H&N Finale Match seem to be just as good and the R10 were pretty close behind. But I'm not a machine and one or two "not so great" shots are enough to enlarge the group.
I think I can say this rifle is very accurate.
Conclusion
I said the HW 30 S would have to deliver. It did so — and then some.
Little details like the stock, the open sights and the articulated cocking link show that Weihrauch is willing to go the extra mile to make a gun a little nicer than it would strictly need to be.
The combination of low power and high quality probably makes the HW 30 S something of an airgunner's airgun.
It is lightweight and quiet enough that you can plink with it all day. If that gets old and you really want to see what you can do, it has the accuracy to make it a serious target gun.
All things considered, the HW 30 S is not cheap, but it's also far from being the most expensive airgun. Given the features and performance, I think it is worth the price.
It is also a lot of fun to shoot, so I have to give it a big thumbs up.