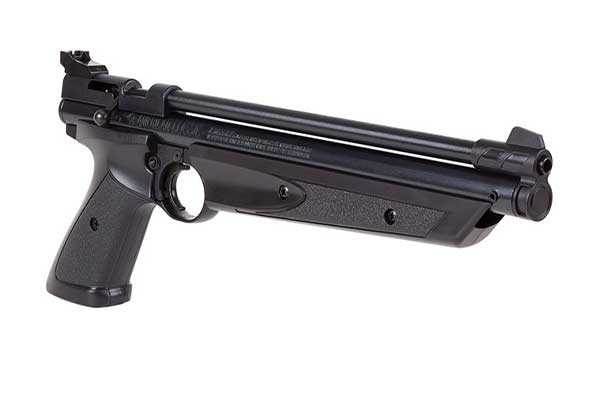 Crosman American Classic .22 caliber multi-pump pneumatic pistol.
This report covers:
Remember
The test
Eley Wasp
JSB Exact RS
RWS Hobby
Discussion
Summary
Today we revisit the Crosman 1322, to see if we left any accuracy on the table.
Remember
When we looked at this air pistol last in November of 2022 I said I wanted to shoot it for accuracy some more because it is an iconic airgun. I said I needed to ponder what I was going to do. Well, I pondered and today we see the results.
The test
I am shooting the pistol off a sandbag rest from 10 meters. I am shooting 5-shot groups today. I pumped the pistol 6 times for each shot because that was what I did in the last accuracy test. Let's get started.
In the last test RWS Superdome pellets did well, So I started today's test with them. That gives us a calibration on me and how I'm shooting. In the last test I shot three 5-shot groups of Superdomes. One measured 0.639-inches between centers, the second measured 1.032-inches. The third and last group of Superdomes last time were five in 0.775-inches. I'm looking for something in that ballpark today.
Today my first group was five Superdomes in 1.019-inches at 10 meters. That's close enough to last time to tell me I am shooting the same today.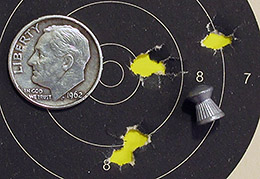 The 1322 put five RWS Superdomes into a 1.019-inch group at 10 meters.
My pondering after the last test lead me to the conclusion that this pistol needs larger pellets to fill out the bore. I say that because it has been my experience that Superdomes have thin skirts that fill the rifling well. So I looked for pellets that I hadn't shot already and pellets that either have large heads or thin skirts. For that reason I didn't test JTS pellets in the 1322 because they tested very much like the JSB Exact Jumbo Heavy and that pellet didn't do well in this pistol.
Eley Wasp
You can't buy these anymore, but I have a large supply that I bought for my straight grip Webley Senior that reader RidgeRunner now owns. They have a 5.6mm head because they were made for the larger British airgun bores of the 1930s through the '60s.
It was a nice idea but these pellets did not do as well as I had hoped. Five of them went into a 10-meter group that measures 1.477-inches between centers. That's actually better than the two worst groups from November 30, but since I have a better Superdome group today it doesn't compare.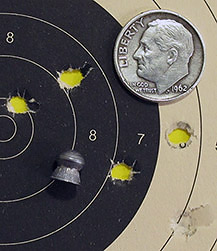 The 1322 put five Eley Wasps into a 10-meter group that measures 1.477-inches between centers.
JSB Exact RS
The next pellet I tested went the other way. Instead of having a large head the JSB Exact Jumbo RS has a larger and softer skirt. The 1322 put five of them into a 1.22-inch group at 10 meters. It's better than the Wasp but not as good as the Superdome.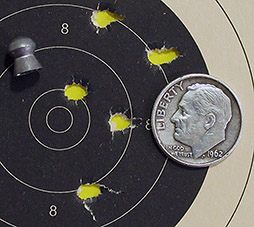 The 1322 put five JSB Exact Jumbo RS pellets into a 1.22-inch group at 10 meters.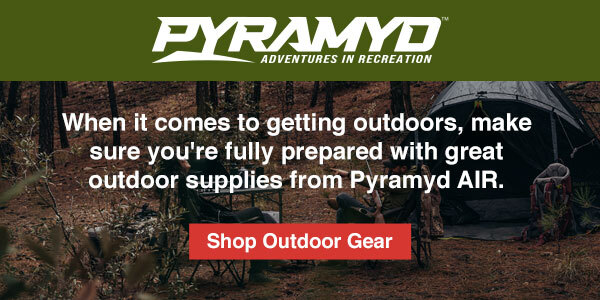 RWS Hobby
The last pellet I tested was the RWS Hobby. I tested them for two good reasons. First, the Hobby has a larger skirt and might be more accurate in the 1322 if my theory about needing a larger pellet is valid. And second because Hobbys are often surprisingly accurate in many airguns.
The 1322 put five Hobbys into a tight 10-meter group that measures 0.728-inches between centers. This is the second smallest group of the two accuracy tests. The Superdomes did group in 0.639-inches in November.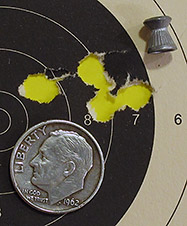 The 1322 put five RWS Hobbys into this 0.728-inch group at 10 meters.
Discussion
I think I was right about the 1322 liking larger pellets. Not necessarily heavier pellets but larger ones. And it seems to like RWS pellets as well. Based on what we have seen today I might conduct one more accuracy test of this pistol.
Summary
The Crosman 1322 is a fine multi-pump pneumatic in many ways. It's accurate, powerful and the price is certainly right. A great number of accessories are made for the pistol and it isn't uncommon for someone to spend many times the price of the pistol to customize it.
On the negative side the open sights are difficult to adjust, the pistol is hard to pump and the trigger is heavy. As the pistol breaks in the trigger may become easier to pull and the pumping might become a little easier, through wear-in or just familiarity with the airgun.