This report covers:
2023 Texas Airgun Show
Rephrase that
History
However
Not done
What's in it for you?
What else?
So what?
Not just inflation
What this means
2023 Texas Airgun Show
Before we start I have to tell you that the 2023 Texas Airgun Show is in jeopardy of being cancelled. The only manufacturer who will attend thus far is AirForce Airguns, and that will severely limit public attendance. What happens is the public attends hoping to buy a new airgun or accessory from one of the major manufacturers like Hatsan, Burris, Crosman, Gamo and so on. They reason that there will be big discounts since there is no real overhead at the show. Yeah, that's right — no overhead. After the company shells out $3,000 in wages, travel money, food and hotel rooms for the employees they send, it's dirt cheap for them! On top of that they have to ship some products — often both ways!
Then people arrive and start seeing the sort of airguns we all talk about and they realize that most new airguns aren't what they really want. But, if there is no show there won't be any airguns to see, shoot and buy. The only thing you can do about this is to contact the manufacturers you would like to see at the show and hope they listen.
The irony of all of this is at every Texas show the show administration gives away over ten thousand dollars of airguns and accessories. Would you pay a dollar for a raffle ticket that gives you a chance to win one of those prizes? Heck, at this show your entry fee automatically enters you for a chance at the door prize that's worth a considerable amount by itself. Don't gotta buy nothin'.
Okay, I'm off the soapbox. Today I return to the incredible price increases that I'm seeing in the world of vintage airguns. Pay attention because there could be something here for you.
Yes, another Sheridan Supergrade sold for an incredible amount of money just days ago. When I saw the eBay listing while it was still live last week I laughed and told myself that nobody was going to be dumb enough to do it again. Do what, you ask? Why, pay more than twice what the rifle should be worth.
Rephrase that
Yeah, in light of that sold listing from eBay you see above I'd better rephrase that. Why pay more than twice what BB Pelletier thinks it should be worth?
History
Usually when you read the title History you think what follows will go way back in time. But in the case of today's topic, history started just a few months ago. That was when I wrote the report titled, Getting into airguns. And that report was based on another eBay sold listing that I shared with you.

After seeing that eBay listing that sold on February 20 of this year I shared it with you and said the following, "Yes, in time I would expect a Supergrade to command that much, but it ought to take at least another decade to get there. And, if anyone has $5,000 to spend, my Supergrade is available right now!"
However
That report also had a However. I showed you this listing.

The However was the fact that particular rifle had been butchered! Someone had removed the Sheridan peep sight — an item I'll bet you can't find for $500 today. Then they drilled and tapped the aluminum receiver to receive a Weaver tip-off scope mount for a cheap .22 rimfire scope. It makes perfect sense, doesn't it? If you are going to deface an iconic airgun why not do it with the cheapest rimfire scope you can find? I imagine the fellow who did that wasn't able to find a scope for a Daisy BB gun. Let's see now — I know, we'll paint uncle Mike's Ferrari Testarossa with barn paint. How about a nice red? That's a Ferarri color.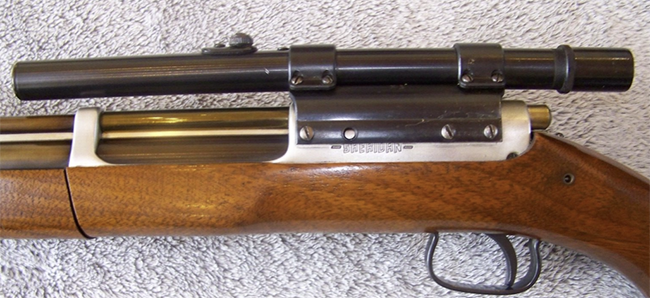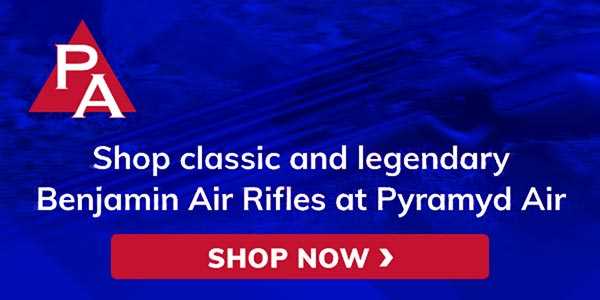 Not done
I'm not finished with my observations, because as I was looking at the eBay ad for the lead photo, this popped up. The auction is still live as this is published, so you can check, too.

That one increased in price while I was writing this report. You can check it by clicking on the link above to see where it's gone. It will probably hit a thousand dollars by the end of the auction, if not more. There is another one that popped up for a Buy It Now price of $850 as I was writing this.
And the other day I hit you with a Webley Senior pistol that was already at $500. So what we have is not an isolated incident. This is a trend that shows no sign of slowing anytime soon.
What's in it for you?
Siraniko, I remember a time ten years ago when you couldn't give a new-in-the-box Farco air shotgun away for $400. Now they are bringing $700 to $1,000. I tell you this because you live in the Philippines, which is where the Farco was made. There have to be some NIB Farcos laying around that you can turn into a tidy profit.


Farco.
What else?
You readers have been talking about this over the past several months. A few of the airguns that are the blue chip stocks right now are:
Beeman R7
HW 30S
HW 50S
Webley Senior, Tempest, Hurricane
FWB 300S
FWB 65
Diana 75
Diana 10 target pistol
Diana 27
I could go on, but if you have read this blog for a month or longer you know I'm right. But — are only obsolete airguns worthwhile investments? Strangely no.
So what?
So are there airguns that represent good investments today because they have the two great attributes of good performance and desirability? Yes! In fact, the first three airguns on the list above are still being made and sold as this is published. Yes, they are not cheap, but I remember a time in the 1950s when a new Maserati sold for about $15,000. That was a time when $150 bought a Ford Model A in running condition.
Not just inflation
Yes, everything was cheaper in the good old days. But that doesn't mean everything has retained its value over time. Price out a prime 1954 Hudson Hornet ($85,000) and a prime 1954 Henry J from Kaiser Fraiser ($25,000). Now, check the prices for a Haenel 311 target rifle and a Weihrauch HW 55 target rifle.
What I'm saying is there are airguns worth buying and having and there are airguns that just waste your money. The Avenger and the Dragonfly Mark 2 are airguns that should hold their value and increase when discontinued. Both guns are made in China, so let's not discount airguns made there.
I won't name the guns that won't increase in value, but you should know them when you see them. They are also Chinese-made and they mostly sell on their velocity. Look for youth-oriented graphics on the guns and boxes (skulls and dragons). These airguns are cheaper to buy new but these are the airguns that loose half their value the minute you drive them off the lot. And don't look for a rise in the future.
What this means
What this means is you should buy an airgun that has the features you are looking for — UNLESS that single "feature" is velocity. If it is, consider another hobby, because this one will soon dissatisfy you.
If you can't afford the gun you want new, consider buying used. If you really don't have the money to get the airgun you want, even used, consider getting something you've heard is nearly as good. Let's say you want a Beeman P1, but can't swing a new one. Even used the P1 still commands a lot of money. Have you thought about a Beeman P17? That is the kind of decision you need to make to enjoy this hobby without spending the mortgage.