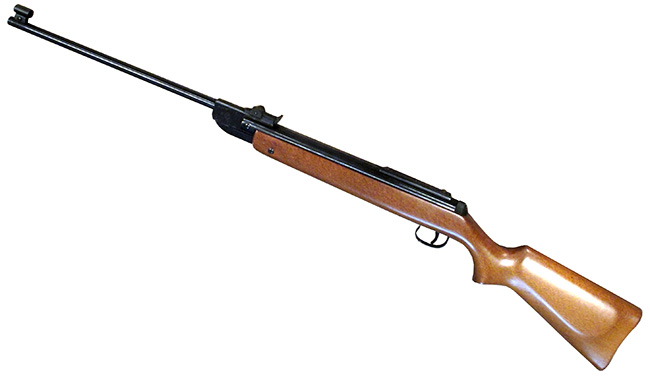 RidgeRunner's Diana 34.
This report covers:
No accuracy test
The test
Explanation
End velocity testing
Chronograph
Cocking effort
Success?
However
Pest rifle
Summary
Today I'm looking at reader RidgeRunner's Diana 34 again. Please read Part 3 that I've linked above so I don't have to go over all of it again.
I know I'm reviewing this rifle frequently, but I'm doing it so I can get it back to RidgeRunner as quickly as possible. But I won't cut corners. Right now this rifle performs like an older version of the Diana 34. They were accurate and inexpensive but not a lot of fun to shoot. After my experience with the HW 30S I want RidgeRunner to experience some of the same things.
No accuracy test
I won't test accuracy. That's up to the rifle's owner. But this is a Diana air rifle which means there is no reason for it to be anything but accurate.
The mission
I'm trying to tune this rifle so it cocks easily, shoots smoothly and is a delight to own in all respects. Today I will test the rifle the way I tuned it last time. Then I'll discuss how I proceed. Let's go.
The test
When I finished the tuneup in Part 3 the rifle was detonating. I wanted to try it with heavier pellets to see if it would calm down and when it did what the velocity would look like. I chose a Crosman Premier 10.5-grain dome for this test, and let me tell you I expected one thing and got something completely different! That's good because it means I'm open to all new things. Let's look at what happened. Before I started measuring the velocity I shot three shots to wake up the powerplant.
Shot………..Vel.
1………………921
2……………..908
3……………..937
4……………..888
5……………..871
6……………..874
7……………..834
8……………..809
9……………..784
10……………794
11……………792
12……………768
13……………759
Explanation
This list of velocities requires an explanation. Because the first three shots were not chronographed, I figured the first shot that was actually the fourth shot fired was about where the rifle was — power-wise. Now, at 921 f.p.s. that 10.5-grain pellet is developing 19.78 foot pounds at the muzzle. That's a lot for a Diana 34, however it's not outside the realm of possibility. But it is way more power than I am looking for on this job. I want to be a lot closer to 12 foot-pounds or even a little less. But I didn't stop there.
Shot four seemed to be the dropoff for the rifle. Okay, I'll shoot ten more shots from here and throw out the first three. However, then came shot number seven. At this point I decided to hold my pronouncements until I saw a stable patch, as evidenced by a string of shots that were relatively close to one another.
Then came shots nine, ten and eleven. I figured the velocity had bottomed out with them. At least I did until I saw shot 12. And shot number 13 was the shot that ended this test. Across 13 shots the velocity has varied nearly 200 f.p.s. At 759 f.p.s. The 34 is getting 13.43 foot-pounds.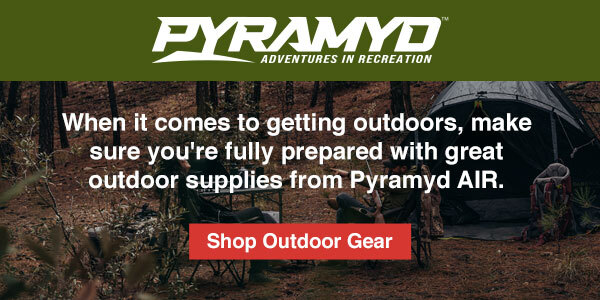 End velocity testing
That's it for the current tune! I stopped testing because, as hard as the rifle is to cock, I don't care where it becomes stable. This tune will not stay on the rifle.
Chronograph
I hope today's report emphasizes the importance of owning a chronograph. I wouldn't have known any of this if I didn't have one.
Cocking effort
Speaking of the cocking effort, where is it now, after 16 more shots (the first three plus the 13 that were chronographed)? Remember — at the end of Part 3 I told you the rifle cocked with 28 pounds of effort for most of the stroke but did bump up to 30 pounds at one place in the cocking stroke.
After the string above the rifle now cocks with 32 pounds of effort. Yes, that is more than I reported the last time. I'm just as surprised as you. The stroke stayed at 30 pounds for the first half then increased to 32 pounds for the remainder of the stroke. That is way too heavy for what I want, so this tune is toast.
Success?
I went online to look for a spring guide and mainspring replacement. Pyramyd AIR didn't have any guides for the Diana 34, nor did they have a mainspring. So I just entered "Diana 34 mainspring" in the search bar of my browser and guess what came up? Vortek Products, Inc. Under that was a "12 foot-pound PG4 tune kit for a Diana 34." Success! The very company that made the SHO-3 kit for my HW 30S also makes a 12 foot-pound kit for a Diana 34. Were they reading my mind? I don't know why Pyramyd AIR does not carry this kit, but believe me, I plan to lobby for it!
Now I will tell you that the current Vortek website is quite confusing and also a bit screwed up. you have to be very patient when you shop on it. However…
However
Yes, there is a HOWEVER. While looking for the Diana 34 kit, the Vortek site dumped a PG4 kit for the HW 50 into my cart without my asking. I didn't even know that kit existed, but do you know what it is? It's a 7.5 foot-pound kit that will take the HW 50S I own down from cocking with too much effort to perhaps a rifle that's as nice as the old-time HW 50S used to be. So I bought it, as well. Guys, this website foulup is a blessing in disguise! After I finish with RidgeRunner's rifle I plan to write a new series on the 50S. Who knows? It could take over from the 30S as my pest rifle!
Pest rifle
Speaking of my pest rifle, after seeing Roamin Greco's super offhand targets and reading how he shot them I want to test my HW 30S again tomorrow for Friday's report. I want to see whether my great group (for me) at the end of Part 3 was real or just a fluke as some have intimated. Would you mind?
Summary
Things are heating up with RidgeRunner's Diana 34. Now there is a Vortek kit to install and it isn't the mostest-powerfulest one around. It is a sensible 12-foot-pound kit. I can't wait!