The Abrams tank is one of the most highly-developed main battle tanks in the world, if not the most!
This report covers:
Accuracy
Cheap?
Different airgun ammo
Powerplant?
Last remark
Summary 1
Trigger
Sights
Final summary
Michael, Michael, Michael! Sometimes someone asks a question that makes all the neurons in my brain fire at once. You asked the million-dollar question Monday and this is the start of my answer.
"Someone once asked the late film critic Gene Siskel why there are so few good movies. Siskel repied, "That's because it is really hard to make a good movie." I must ask, is it really hard to make a good air rifle? (A future topic, perhaps?)"
Please note, RidgeRunner, that he did NOT ask if it's really hard to make a good cheap airgun. I thought he did at first, but when I pondered it for a day I realized that would make an even better report.
Accuracy
You gotta have accuracy or the gun won't be any good. And even THAT is not a hundred percent because I have a friend who is a retired cop. He shot a RAW MicroHunter last week and liked how accurate it is but he really wanted a semiautomatic. I told him the difficulties of making semiautonatic airguns and asked if a belt-fed airgun would suffice. "Sure," he said. "As long as the gun fires every time I pull the trigger."
I then informed him that said airgun (Sig Virtus) wasn't that accurate. "That's okay," he assured me. "As long as every time I pull the trigger a pellet goes out." Okay, thought I — different strokes for different folks.
Cheap?
Here might be how to get accuracy cheaply. Remember the Abrams tank? Its 120mm cannon barrel is not rifled; it's a smoothbore! And yet that tank can hit an enemy tank at two miles with a sabot round.

Abrams Tank sabot round in flight.
A sabot round goes out the muzzle of an M1 tank at greater than 5,000 f.p.s. It is spin-stabilized by the fins on its back. No known armor is impervious to it and the accuracy is stunning!
Okay, Michael, here's how you get accuracy cheaply. At least this is how the US Army does it. Move the projectile very fast and stabilize it with fins. It might look like that projectile is a small rocket, but that's just turbulent air. That is a ballistic long rod penetrator. I have to be careful here because some of this is classified, or was when I got out a million years ago.
Different airgun ammo
This is a project for airgun ammo makers to work on. If we can achieve accuracy at our velocities, which are far slower than a mile a second, perhaps we can have accurate smoothbore airguns? Don't feel sorry for Lothar Walther. They just have to learn how to make precision smoothbore barrels.
Powerplant?
You see in the title I called this report Part One? I did so for several reasons, and airgun powerplants is one of them. I think each powerplant — pneumatic, spring-piston and CO2 — deserves its own report. Pneumatics may deserve one for each type — multi-pump, single stroke and precharged. I am considering today to be a precharged pneumatic (PCP) report, because tomorrow I want to show you an airgun that pretty much checks all the boxes.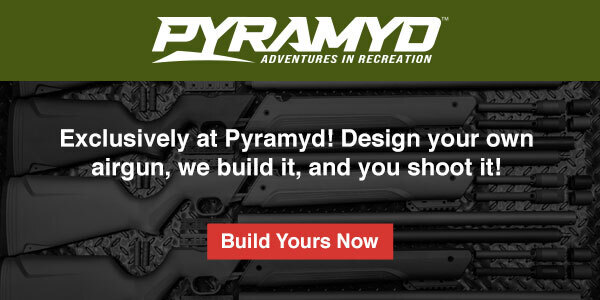 Last remark
Talking about barrels, here is something else. Design the gun to accept interchangeable barrels. AirForce was brilliant to make their Talon accept .177, .20, .22 and .25-caliber barrels. Owners can change them in 10 minutes or less. Buying just a spare barrel gives you a whole new airgun. Brilliant!
Summary 1
Before going forward, let me summarize by saying accuracy is very important to many shooters — but not to all. And the technology exists to get superb accuracy from a smoothbore barrel, if the ammunition will support it. Whether that can work with airguns remains to be seen.
Trigger
A good trigger is part of what makes a good airgun. Weihrauch created the Rekord around 1955 and the world has copied and improved upon it ever since. And we talk about the trigger in the Marauder all the time. Brilliant!
Whether it is single or two-stage, make the trigger smooth and precise — repeatable. It doesn't have to be adjustable, but if it is, make it REALLY adjustable — not something with placebo screws!
And give it a positive stop after the sear releases. It doesn't have to be fancy; it just has to work.
Sights
Give thought to the sights. Crosman used to make non-optical sights that were BOTH peep and open and set up for BOTH near and far, with adjustments for each. And, they were relatively inexpensive to make!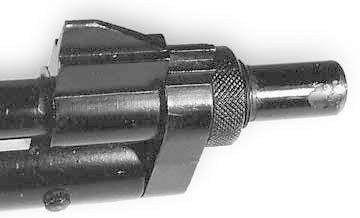 Front sight from the Crosman 108 Town and Country multi-pump. With the tall "town" sight up, the rifle shoots low–for close-up shots.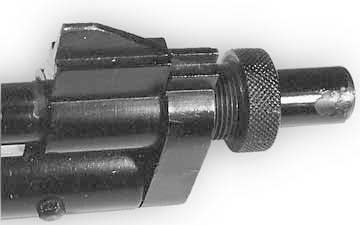 The knurled nut twists out, freeing the tall sight to pivot to the right…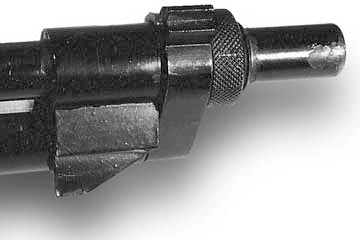 …and reveal the short "country" sight for longer ranges.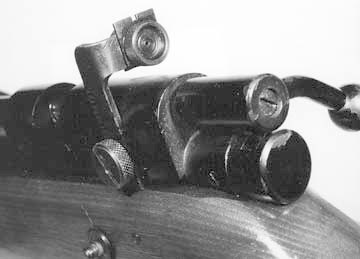 Not only is there an aperture sight in the rear, above it there's an open notch. For people who want it all!
See? Cheap! And THAT, readers Vana2 and pacoinohio, is why I report on historical airguns that you no longer can buy!
Summary
Michael, yes good airguns can be made. And they don't all have to conform to what I think. But there are things to consider and I have touched on three of them in the PCP realm today.
RidgeRunner, good airguns can often be cheap, if consideration is given up front.
And now I bet you guys have so much more to add!