by B.B. Pelletier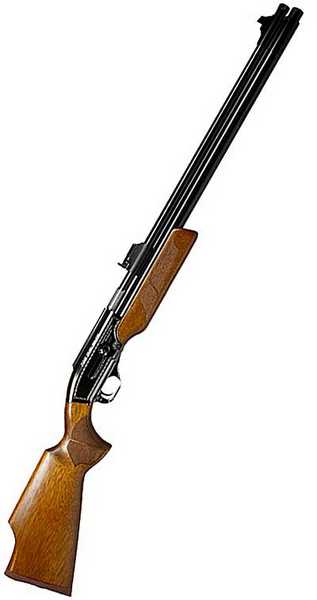 The Recluse from Sam Yang is a 9mm/.357-caliber, single-shot big bore air rifle.
Today, we'll begin our look at the Sam Yang Recluse big bore air rifle. The rifle I'm testing is serial number 3922. This is a single-shot 9mm/.357-caliber air rifle that's suitable for hunting larger small game such as coyotes, javelina, and any of the larger animals such as raccoons and woodchucks that we take with powerful .22-caliber and .25-caliber hunting rifles.
While this isn't the same 9mm single-shot rifle I knew years ago (the Career Fire 201), it has many similar attributes. I mention that because, of all the Asian big bores, I've liked the 9mm single-shots the best because of their versatility.