by B.B. Pelletier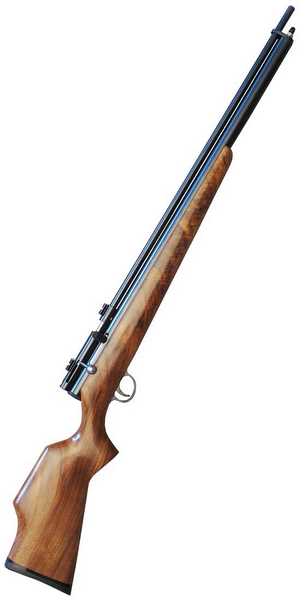 Quackenbush .308 big bore is an attractive airgun.
The last time we looked at this Quackenbush .308 big bore was when I discovered that my rifle really likes Mr. Hollowpoint's 68-grain hollowpoint bullet. I also tested a 150-grain Loverin-design bullet that was just a bit too heavy for the gun. It didn't want to stabilize and was tearing elongated holes in the target at 50 yards.
If you'll recall, I was running low on air that day, so I could fill the rifle to only 3,000 psi. That gave a stunning group that was smaller than one inch at 50 yards with the 68-grain hollowpoint, but I wondered whether it would do any better if I filled the rifle to higher pressure. I also wondered if going just a trifle faster would have stabilized the 150-grain bullet. There were a lot of unanswered questions after the last test.