by Tom Gaylord
Writing as B.B. Pelletier
Part 1
Part 2
Part 3
Part 4
Part 5
Part 6
Part 7
Today's report is the culmination of a guest blog from reader HiveSeeker about his Crosman 2400KT.
If you'd like to write a guest post for this blog, please email me.
Over to you, HiveSeeker.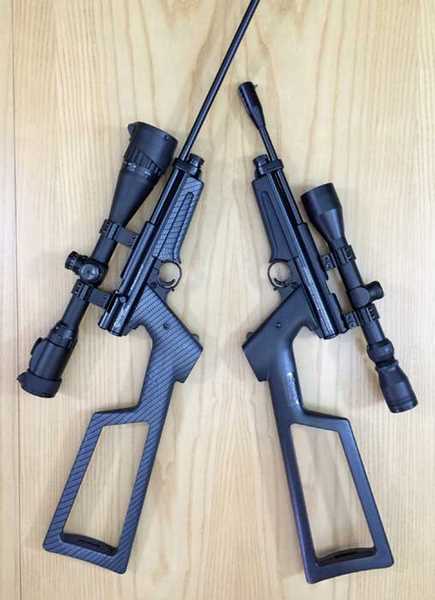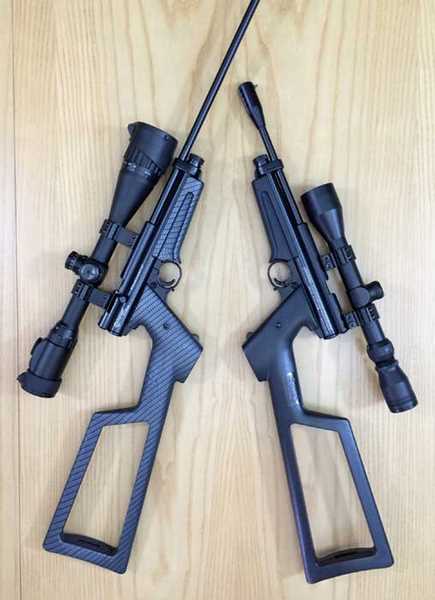 The 2400KT CO2 carbine is available exclusively from the Crosman Custom Shop.
This report covers:
Accuracy for .22 caliber: Wows and boos
Benjamin Pointed Expanding pellets from the Ultimate Hunting Pellet Assortment (UHPA)
Air Arms Falcon pellets
The Crosman clan family reunion
Benjamin Discovery Hollow Point (UHPA) pellets
Crosman Premier Ultra Magnum pellets, Benjamin Discovery Domed Magnum (UHPA) pellets, and Crosman Premier Hollow Point pellets
Benjamin Discovery Hollow Point pellets (500-pellet tin)
.22 Crosman Premier pellets (boxed)
JSB Diabolo Exact Jumbo pellets (15.89 grains)
JSB Match Diabolo Exact Jumbo Monster pellets
RWS Meisterkugeln pellets
RWS Superdome pellets
Conclusion for .22 caliber
Accuracy for .22 caliber: Wows and boos
The accuracy test for the .22 HiveSeeker 2400KT with 18-inch Crosman barrel was also conducted from a bench rest at 10 yards, with 10-pellet groups measured center-to-center. You'll see that a few of those gremlins are still alive and well, infesting my .22 pellet bin, too! As I did with the .177 pellets, I'll list my accuracy results alphabetically. Space will again limit our discussion to only the very best pellets — with one notable exception that we'll address first!