by Tom Gaylord
Writing as B.B. Pelletier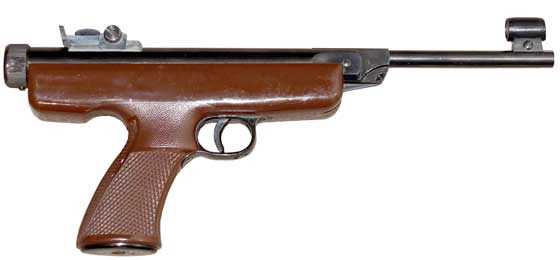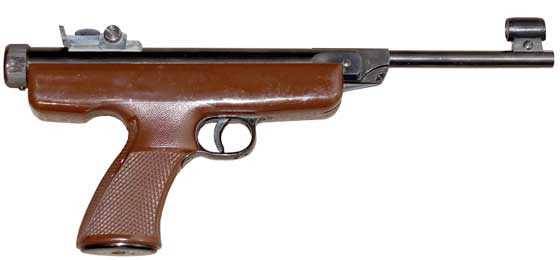 This Diana model 5 air pistol is marked as a Winchester model 353.
This report covers:
Iconic air pistol
History
Winchester
Gun Broker
The gun
Grip
Sights
Trigger
Expected performance
Iconic air pistol
Today we begin looking at one of the most iconic air pistols of all time — Diana's model 5. In all my years as an airgunner, I have never owned a model 5! I've seen them, handled them and shot them, but have never owned one. I have owned 2 Diana model 10 target pistols that are related to the model 5, if not that similar. The model 10 has the Giss anti-recoil mechanism and is the target version of the model 6, while the model 5 is a conventional recoiling air pistol. Models 5 and 6 look a lot alike, except for the round caps on either side of the model 6's spring tube that house the Giss anchors.