by B.B. Pelletier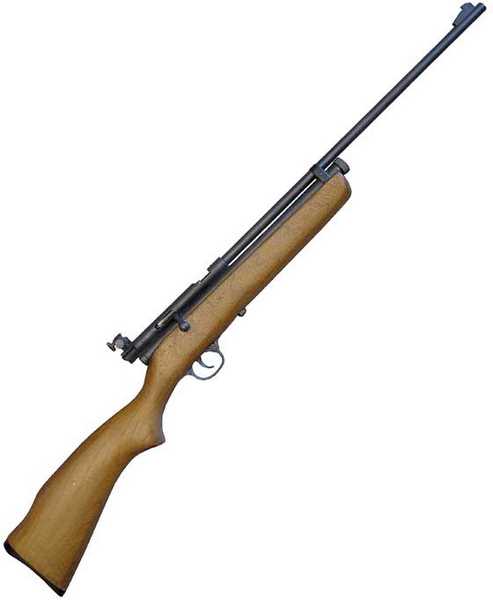 Fresh from the closet, another fine Crosman 160 emerges into daylight. We'll watch this one blossom.
Today, I'll report on the cleaning of Jose's Crosman 160 and the adjustment of the trigger. This rifle was quite rusty when I got it, so today it came out of the stock for a thorough cleaning. The barreled action comes out of the stock by removing one nut on the bottom of the forearm and by removing the safety switch. To remove the switch, it must be turned toward SAFE while you push it out of the triggerguard. It will pop right out when you get it in the right position.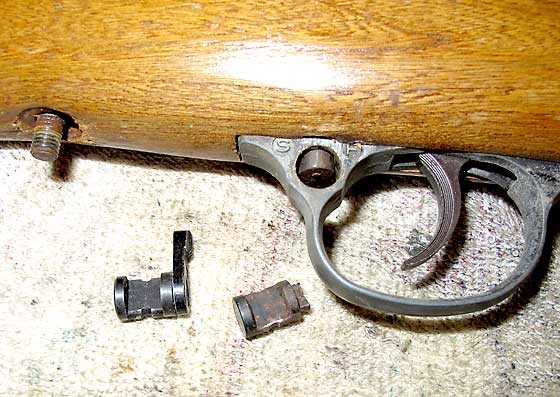 The broken safety has been pushed out, and the nut removed from the stock. That's a new safety to the left of the broken one. The barreled action is now ready to come out of the stock.