by B.B. Pelletier
Update on Tom/B.B.: When I visited him Monday afternoon, we discovered that he'd lost 50 lbs. of water in less than a week. All vital signs are stable and things look quite good!
Today's blog was written by B.B., but we have an announcement first.

Pyramyd Air is having its 3rd Annual Airgun Garage Sale on June 5. As in previous years, there will be a mountain of guns and accessories with slashed prices and dented pellet tins at huge discounts. Come early, bring cash or credit cards, and shop til you drop!
Now, on to today's blog.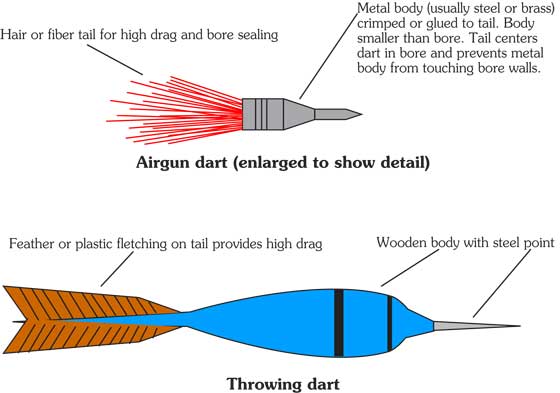 An airgun dart is very accurate due to the high drag of its animal hair or fiber skirt. It's forward-weighted and has fletching, just like the hand-thrown dart.