by Tom Gaylord
Writing as B.B. Pelletier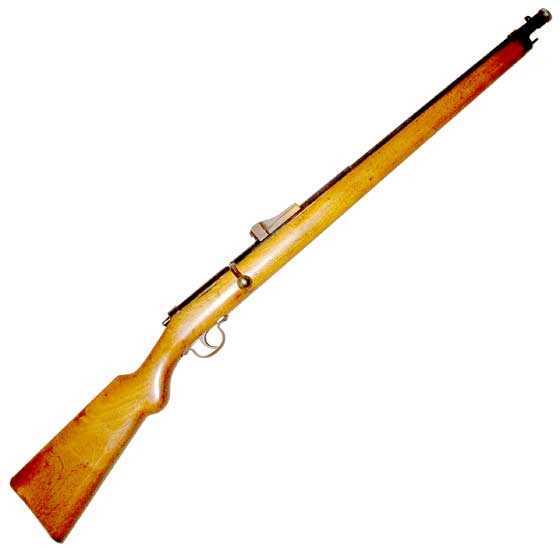 This military-looking BB gun is large and good-looking!
This report covers:
Lead balls only
The test
4.4mm copper-plated lead balls
Trigger pull
4.4mm Punktkugeln
H&N 4.45mm lead ball
What we know
The last step
Summary
Today we look at the accuracy of the Tell BB gun. I think this is going to be a very interesting report, so let's get started.
Lead balls only
I waited to do this test because I was considering what to do about the inaccuracy of steel BBs. At two feet they were spreading out to three inches apart. That would mean that at 5 meters (16 feet) the spread would be several FEET. I thought about shooting them closer to the target but what's the point? If they are that inaccurate I'm never going to shoot them anyway. So I decided to run this accuracy test at the standard 5-meter distance with larger lead balls. read more