This month, we look at last year's best performers, what's new, and what's to come in 2023.
Best of 2022
The results are in. Did your favorite air rifle, air pistol, or scope make the top 10 lists?
New This Month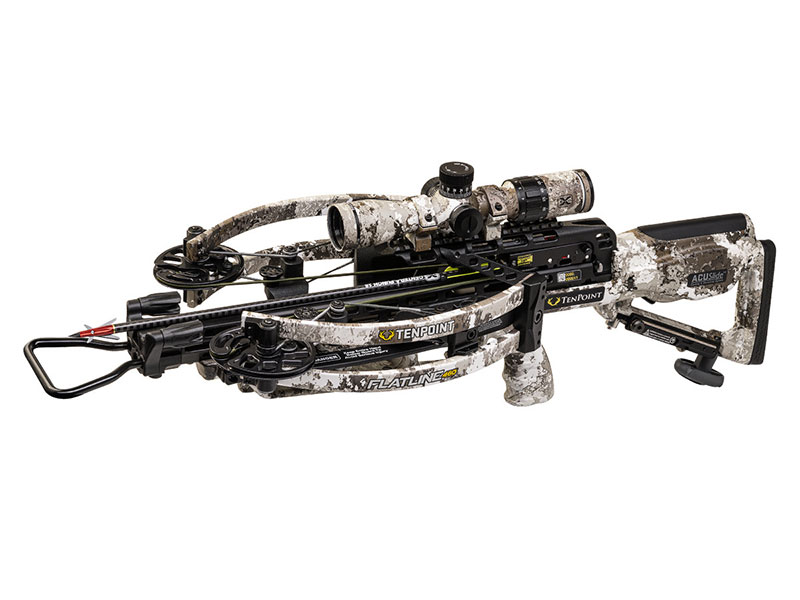 Check the new crossbows by TenPoint. The Flatline 460 is the fastest crossbow of its size and provides up to 188 foot-pounds of energy. At a little over 7 pounds, you'll have the most compact and powerful tool for your hunting experience. The Stealth 450 Oracle X is the fastest forward crossbow and provides incredible accuracy with 191 foot-pounds of energy for take-down power. The Viper 430 is better than previous viper models, with its increased velocity and slimmer axel to axel profile. Each of these crossbows features the ACUslide safe and silent cranking system for easy cocking and decocking that won't give you away in the field. And so you always have what you need to keep shooting, we've restocked our broadheads.
Umarex has released the Notos, a pcp carbine air rifle that's lightweight, easy to carry, and made for accuracy. With up to 700 fps it's best for plinking and pest control. It has an adjustable buttstock and SilentAir System of baffles to keep it quiet. And the Glock 17 Gen 5 CO2 pellet pistol, to make your training sessions easier and more affordable. It shoots 20 rounds of .177 pellets from a belt-fed magazine through a rifled barrel. It even has a Weaver accessory rail to add a light or laser.
Hawke Sport Optics released the new Vantage Red Dot 1×25 which has 11 levels of illumination and easily adjusts for elevation and windage. It comes with a dovetail mount for easy installation. Also new from Hawke is the 3×32 XB Crossbow Scope which features 5 levels of brightness, is waterproof, shockproof, nitrogen purged, and the reticle is calibrated for bows that shoot up to 340 fps. They use the same high level of craftsmanship to build their archery scopes as they do their firearm and air rifle scopes.
On the ammo front, we have a few new brands of ammo for your consideration:
Rifle Ammunition, which has been making airgun ammo for Olympic use for over 30 years, has made its airgun ammo available in the US. They strive to make the best airgun ammo on the market.
Olympia Shot, a family-run business in Poland, has taken up the cause of producing airgun ammo for the casual shooter and the competitive shooter. Their goal is to provide both types of shooters with good ammo at a good price for their needs. They use the highest quality machines and components to ensure the best quality products.
Zan Projectiles, a company started by an ISSF 10-meter champion, manufactures slugs out of Slovenia. They strive to make the most accurate slugs possible and are constantly improving their products.
Try them out and let us know what you think.
What's to Come in 2023
New airguns from Air Venturi, Umarex, AirForce, Hatsan, Evanix, Diana, and ASG.
New compressor from Air Venturi and JTS.
New ammo from JTS and JSB.
New optics from Leapers, Hawke, Element, and JTS.
Check out these posts for the scoop on Shot Show 2023:
Just the Beginning of an Exciting New Year
If you're looking to get a BB gun for a special kid in your life, check out our guide about the Best BB Guns for Kids.
It's never too cold to keep up with your target practice when you Set up an Indoor Shooting Range. Keep up your skills, and keep up the shooting fun.