by B.B. Pelletier
Announcement: William Davis is this week's winner of Pyramyd Air's Big Shot of the Week on their facebook page. He'll receive a $50 Pyramyd Air gift card! Congratulations!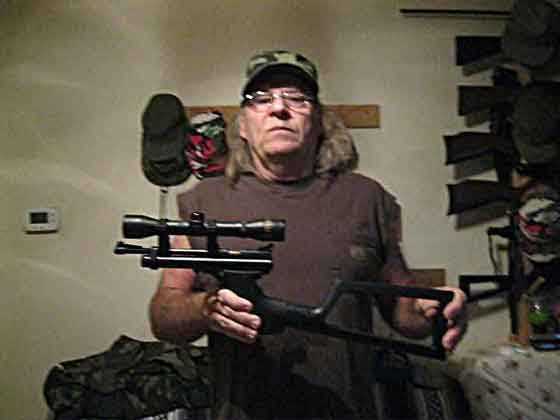 Willliam Davis is this week's Big Shot of the Week. Here he's showing off his Crosman pistol with shoulder stock. He says he gets one-hole groups with it.
It's time to advance through the 20th century and look at open sights as they evolved. We now know that by the beginning of the 20th century almost everything that could be done to increase accuracy with open sights had already been done. There were a few nice touches that were added, but most of the hard work had already been done. But that didn't mean the gun makers were finished. There were always new embellishments that could be added. Yet, some of the sights that were most popular in the 20th century actually got their start in the 19th century.