by Tom Gaylord, a.k.a. B.B. Pelletier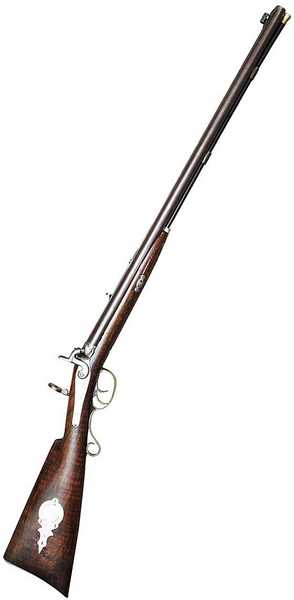 Nelson Lewis combination gun is both a rifle and a shotgun.
It's been a while since I last wrote about this gun. Blog reader Kevin asked if I was going to write anything more and I answered yes, but what I did not tell him or any of you was that in October of last year I blew up the gun.
Blew it up?
That's not entirely accurate. What happened is the nipple that accepts the percussion cap was blown out of the barrel and right past my face. When it went, it sheared off the hammer lug that connects the exposed hammer to the sear. I never found the nipple, but the hammer was lying on the shooting bench next to the gun. When my shooting buddy, Otho, asked me if I was okay (he was standing behind me, having a premonition that something bad was about to occur), I answered, "NO" for the first time in my life. Usually, guys will say everything is okay right after they've sliced off their thumbs with a circular saw, but this event was so startling that I wasn't really sure what my condition was. "No" just popped out.