by Tom Gaylord, The Godfather of Airguns™
Writing as B.B. Pelletier
Today's report is the start of a guest blog from airgunner and blog reader Fred_BR from Brazil. He's going to tell us about a breakbarrel spring-piston air rifle he recently acquired. It's a civilian copy of a scarce military trainer.
If you'd like to write a guest post for this blog, please email me.
Over to you, Fred.
This report covers:
• FAL in the Brazilian army
• FAC: Fuzil de Ar Comprimido
• My Model Sport 82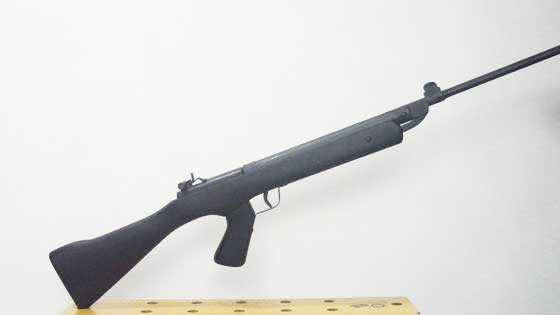 Rossi Sport 82
Today, I'll show you an old rifle that I believe most of you have never seen: the Brazilian-made Rossi Model Sport 82. It is a civilian version of a military training rifle used by the Brazilian army to train recruits before letting them handle the firearm — the FN-FAL 7.62 NATO battle rifle.