by Tom Gaylord, a.k.a. B.B. Pelletier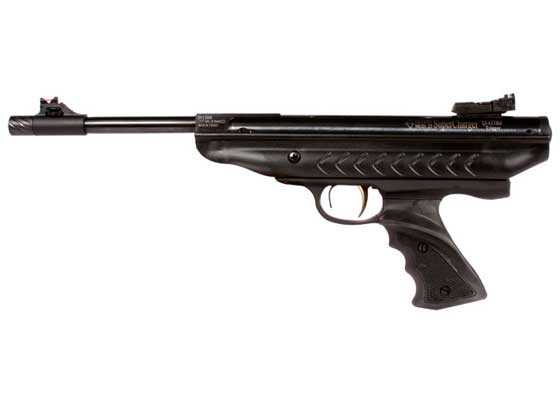 Big and powerful — Hatsan's new model 25 breakbarrel spring-piston air pistol is different. And, it turns out it's quite accurate, as well!
Wonderful news for those who have been following the reports of the Hatsan model 25 Supercharger breakbarrel air pistol. It turns out to be accurate, which is why I reserve my final observations until I test a gun on the range.
This big pistol had a lot of strikes against it up to this point. It's very hard to cock, the trigger-pull is too long and creepy, the gun failed to achieve its rated velocity and the breech is tight. Today, you'll see how it did on the range, and I think most of my concerns are going by the wayside. This kind of turnaround doesn't happen that often, as readers of this blog know only too well. We often get a sense of how well or poorly a gun is going to do in the early stages of testing. And this one looked like it was headed downhill. But after you see the results on paper, I think you'll have to agree with me that the Hatsan Supercharger is an airgun to consider. read more