by Tom Gaylord
Writing as B.B. Pelletier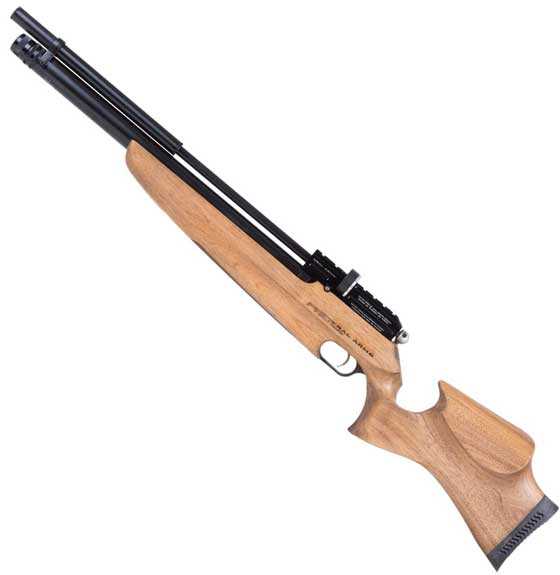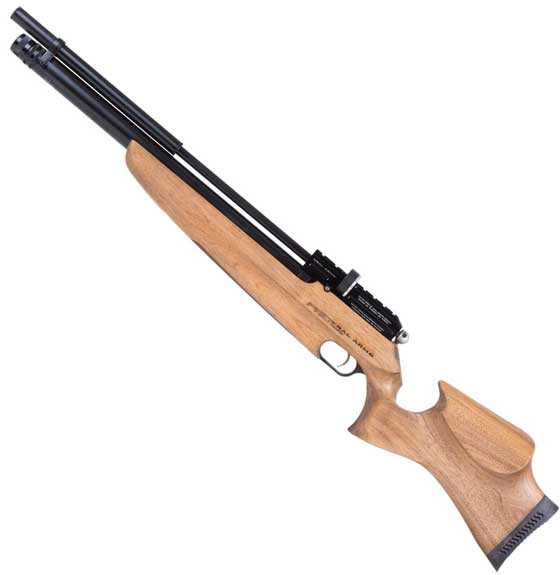 Kral Puncher Pro PCP. The test rifle's walnut stock is not as blonde as this one.
This report covers:
First test
Wind
Third test
RWS Superdome
JSB Exact Jumbo Heavy
Adjust the scope
JSB Exact Jumbo
H&N Baracuda Match 5.53mm heads
Evaluation
Next
You have waited patiently for this 50-yard accuracy report since the middle of May. I have had the rifle to the range several times, and today I'll tell you what happened.
First test
The first time I went out, I couldn't get the rifle to group with any pellet. No matter what I did with the power level, the pellets went all over the place. The groups were 5 to 7 inches. After seeing what the rifle could do at 25 yards with the same pellets, I knew something was wrong, and I thought I knew what it was.