by Tom Gaylord, The Godfather of Airguns™
Writing as B.B. Pelletier
Parts 1 & 2
Part 3
Testing the BSF S20 and the Webley Hurricane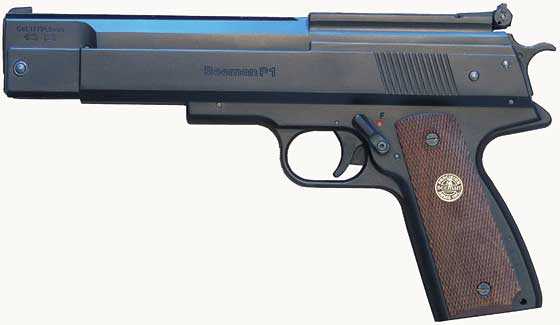 Beeman P1 is a powerful, accurate spring pistol.
This report covers:
• Where does the P1 fit?
• Which is best — Scorpion or P1?
• The accuracy test
• Crosman Premier pellets
• RWS Hobby pellets
• RWS Superdome pellets
• Analysis
• Something to remember
• Blog navigation: One more change…and we want your feedback
Today, I'll finish the test of spring pistol accuracy at 10 meters. I'm using the same pellets and holds that have been used throughout this test, so it's apples to apples. This time, I'm testing the Beeman P1. I'd also said I would test the Beeman P17; but since it's not a spring gun, that's mixing things up too much.