by Tom Gaylord, a.k.a. B.B. Pelletier
I periodically get inquiries about which airguns are best for self-defense. These generally come from countries other than the U.S., though I've had some come in from this country, as well.
The inquiries come from two directions that I would like to address today. The first group thinks that certain airguns look so realistic that they should have the ability to stop or to deter violence just because they're present. Let me be very specific. I'm talking about the very realistic-looking handguns like the Walther CP99, the M1911A1 pistol and the Beretta 92FS.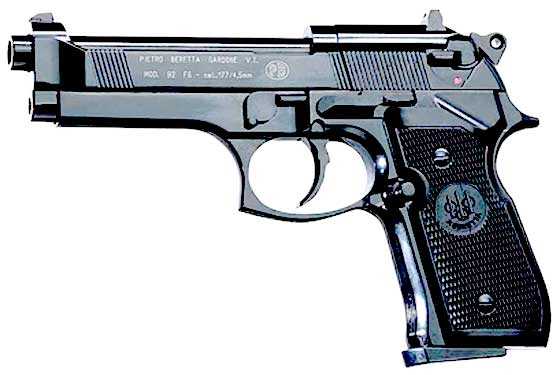 The Beretta 92FS air pistol looks very realistic. read more