by Tom Gaylord, a.k.a. B.B. Pelletier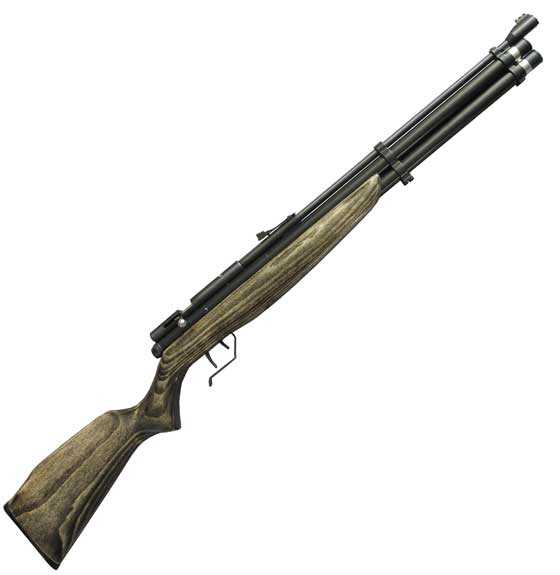 The Lightweight Disco Double in its new stock looks striking!
Today, we'll look at the Disco Double out at 50 yards. I used the best pellets from the 25-yard test to speed up this test. No sense going over the same ground twice.
The first pellet I tried was the JSB Exact Jumbo RS. It did the best at 25 yards, plus it's so light, at 13.43 grains, that it gives the rifle a little extra zing.
The rifle arrived at the range filled to 2,000 psi, so I went right to work. I clicked the scope up 5 clicks in elevation to account for the greater distance and began shooting. The day was surprisingly cold — about 28 degrees F. My trigger finger had very little feeling, yet I was able to feel when stage 2 engaged on the trigger every time. That's important on this rifle because the trigger is very light on stage 2. read more