by Tom Gaylord
Writing as B.B. Pelletier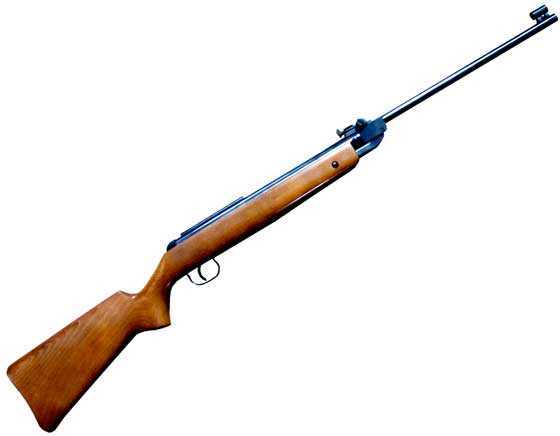 The Diana 26 air rifle.
This report covers:
The test
Sight-in
Falcons
H&N Finale Match Light
RWS Superdome
Trigger is great!
Sig Match Ballistic Alloy
JSB Exact RS
H&N Match Green
H&N Baracuda Match with 4.50mm head
The final test
Discussion
Summary
Today we look at the accuracy of the Diana 26 I have been testing. Two things are different about this air rifle. It's a Diana 26, which I didn't hear of until recently and it's a .177, which I haven't had much luck with. So I chose 7 different pellets, in hopes of finding one or more than were accurate.
The test
I shot from 10 meters off a bench using the artillery hold, though I had to hold the rifle tighter than normal because the butt is so slippery against my shoulder. I shot 5-shot groups to speed things up, but decided I would shoot a final 10-shot group with the pellet that was most accurate. read more