by Tom Gaylord
Writing as B.B. Pelletier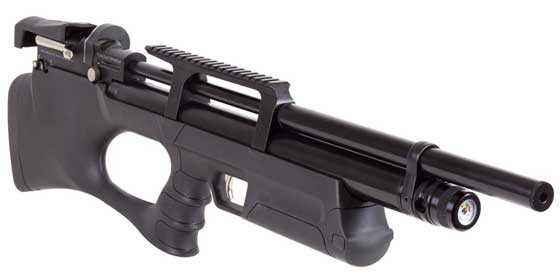 Kral Puncher Breaker bullpup with synthetic stock.
This report covers:
What happened?
The test
Sight in
JSB Exact Jumbo Heavy
Not a benchrest rifle
H&N Baracuda Match 4.50mm head
Crosman Premier heavy
Evaluation
Next
What happened?
We will start with an explanation of why I had to abandon this test until today. When I tried to scope the Kral Puncher Breaker all the shots landed quite low. At 12 feet they were 5 inches too low and even when I backed up to 19 meters they only rose an inch. I was planning to show you some new scope mounts with this rifle, but they will have to wait for another rifle that's not a bullpup. Scoping a bullpup can be a challenge if you're not used to it.
I searched through all my mounts and scopes, looking for a good match. The Kral rifles have Weaver/Picatinney bases, so 11mm airgun mounts won't work.