by Tom Gaylord
Writing as B.B. Pelletier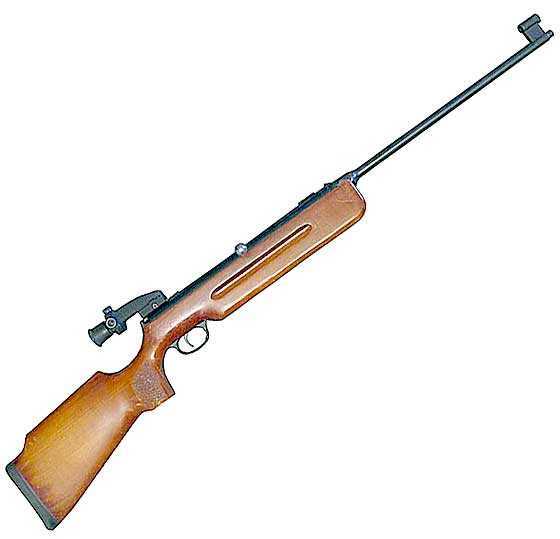 Haenel 311 target rifle.
This report covers:
The test
Air Arms Falcon
RWS R10 Match Pistol
Qiang Yuan Training
Gamo Match
Adjust sights
H&N Finale Match Light
Discussion
Summary
Today we look at the accuracy of the Haenel 311 target rifle. Let's get started.
The test
I shot off a sandbag rest at 10 meters. I rested the rifle directly on the bag for the entire test. Only after the test was finished did I check back to my test done in 2011 and discover that I had used the artillery hold on the rifle at that time. So we will see a comparison today, when the rifle is rested directly on the bag.
I shot 5-shot groups so I could test more pellets. At the start I wasn't too worried about being sighted in, but there came a point in the test when I did adjust the sights. I'll tell you about it when we get there.
Remember that I wanted to try some pellets that were not available in 2011 when I last tested the 311. So, there will be a couple of those in today's test.
Air Arms Falcon
The Air Arms Falcon was the only domed pellet I shot in the test. I just did it to warm up the gun more than anything. Five Falcons went into a group that measures 0.466-inches between centers at 10 meters. The group is low and to the right.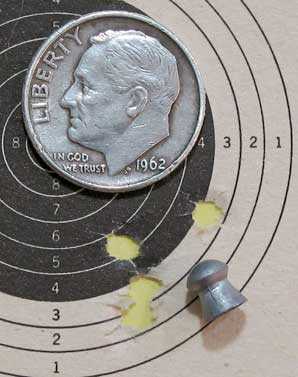 The Haenel 311 put Air Arms Falcon pellets went in 0.466-inches at 10 meters.
RWS R10 Match Pistol
Next up were five RWS R10 Match Pistol wadcutters. This is a pellet I did not test in 2011. They climbed higher on the target than the Falcons but were still a bit to the right. Five made a 0.648-inch group.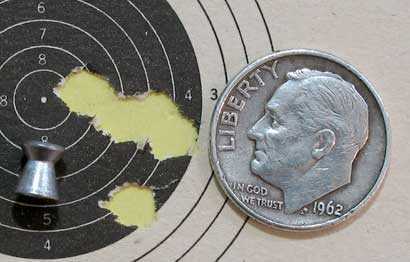 Five RWS R10 Match Pistol pellets made this 0.648-inch group at 10 meters.
Qiang Yuan Training
Next to be tested were five Qiang Yuan Training pellets. This is another pellet that was not available in 2011. These sometimes give surprising results, but not in the 311. At least not on this day. Five went into 0.646-inches at 10 meters. The group looks smaller because the pellet that hit on the lower right target paper that closed up the hole again.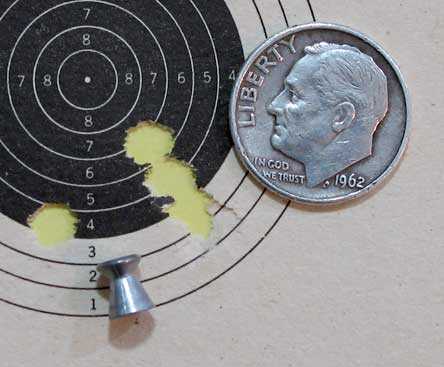 The Haenel 311 put five Chinese Training pellets into a 0.646-inch group.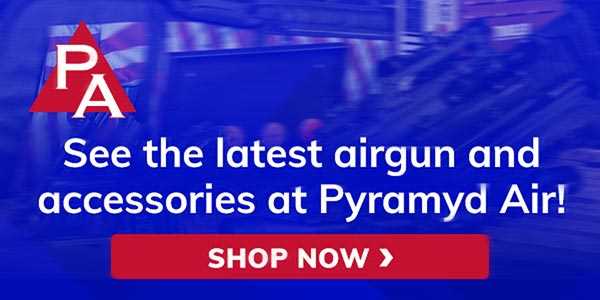 Gamo Match
Now that both me and the rifle were warmed up I thought it was time to try the Gamo Match pellet. Gene Salvino at Pyramyd Air sent me a tin of them so I could complete this test. The first group was also low and to the right. It measures 0.442-inches between centers. While that is the smallest group so far, it's much larger than I was expecting for this pellet.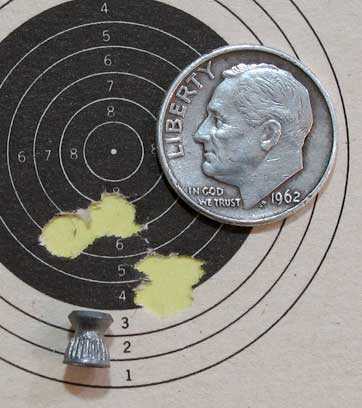 The 311 put five Gamo Match pellets into 0.442-inches at 10 meters.
Adjust sights
It was at this point that I decided to adjust the sights to hit closer to the center of the bull. There are no markings on the rear sight to tell you which way to turn the knobs, so I fooled around for a long time and probably shot 15 more shots until I was satisfied. The pellets are hitting high but are fairly well centered. Unfortunately this wore me out.
The next five Gamo Match pellets went into a group that measures 0.528-inches between centers. This is going the wrong way because I'm getting tired.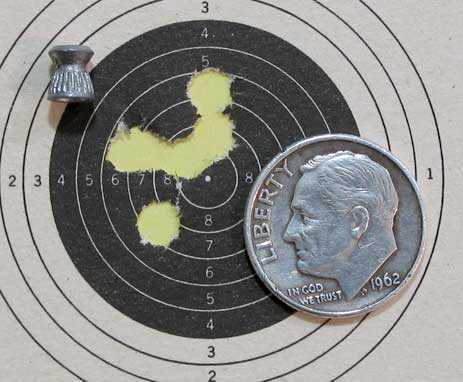 Group two of the Gamo Match pellets measures 0.528-inches between centers.
H&N Finale Match Light
The final group I'll show was shots with the H&N Finale Match Light pellet.  These were available in 2011. Five of them went into a vertical group measuring 0.375-inches between centers. It's the smallest group of the test. It's very well centered but just a little too vertical.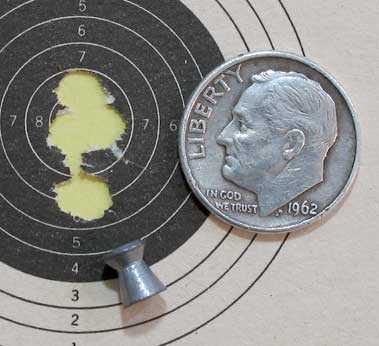 H&N Match Light pellets turned in the best 10-meter group pf the test. It measures 0.375-inches between centers.
Discussion
I was pretty frustrated by these results. I know the 311 can do better than this. So this is when I went back and read the 2011 report. Lo and behold, I had shot the rifle back then with the artillery hold. Phooey! I mentioned it at the start of today's report, but it wasn't until this point in time that I discovered it.
I was now too tired from concentrating to do my best, so I ended the test, but I am not finished with the 311. I will return and shoot it once again, but using the artillery hold this time. I'll shoot the same pellets as in today's test. That will give us a good comparison between resting a gun directly on a sandbag versus using the artillery hold. For those spring guns that need the artillery hold, this should be a good test!
Summary
Maybe I just wanted a reason to shoot this rifle again. It sounds like it to me. At any rate, I will return and complete the test of this Haenel 311 at some future time.
But it won't be next, because I have something very surprising to share with you next. It's been staring me in the face for many weeks now and I'm really excited to get to test it for you. Wait and see!