by Tom Gaylord
Writing as B.B. Pelletier

The Bulls Eye pistol (left) came first. Manufacture started in 1924 in Rawlins, Wyoming. The smaller Sharpshooter pistols at the right were made in Rawlins until sometime during World War II, and then manufacture moved to La Jolla, California in 1946.
This report covers:
New parts!
My Sharpshooters
Unmarked guns
What the launcher does
How accurate?
John O. Beckwith
A full report
Launchers/slides/carriers are available
Summary
New parts!
A month ago I was contacted by reader George, whose great uncle, John Beckwith, produced the Sharpshooter pistols in La Jolla, California. George had read my Part 1 of the Sharpshooter report that was published in September of 2018 and he noticed what I said in one of the captions.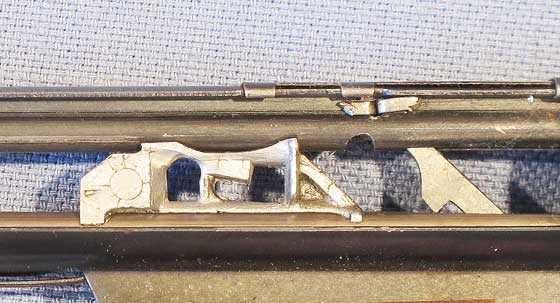 The sliding launcher is what flings the shot from the pistol. The older Sharpshooters have metal launchers like this one that last for decades. This one is about 76 years old and still works fine. That flat metal piece on the right is the sear that also opens the in-line magazine to allow one shot to fall into the launcher when it is pushed up by the launcher. read more