by Tom Gaylord
Writing as B.B. Pelletier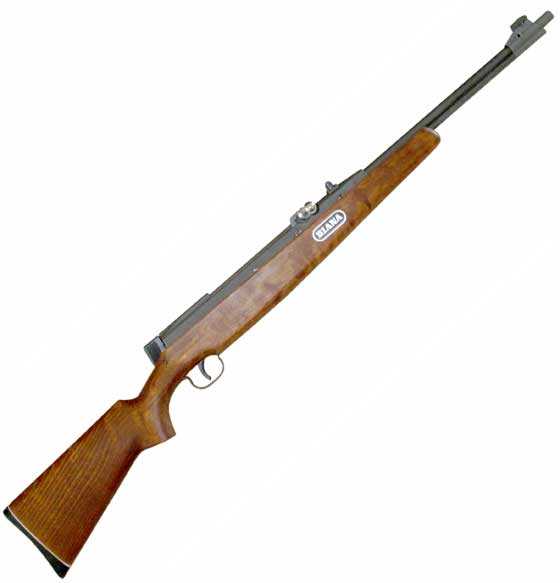 Diana model 30 gallery gun.
This report covers:
Cocks hard!
Description
Trigger
Safety
Sights
Potential accuracy
Why was this airgun so hard to get in the U.S.?
The end — or maybe not!
You've had a weekend to contemplate this gallery gun and today I will finish describing it and talking about its basics.
Cocks hard!
All of these bolt-action repeaters cock really hard, and the Diana model 30 is no exception. The piston can only move a short distance, so the mainspring has to be stiff enough to give the ball a good push. Even so I wouldn't look for much velocity. My experience with a Haenel 310 tells me this one will shoot 350 f.p.s. or less. We will see in the next report and I will also measure the cocking effort.
Description
The rifle is 42-3/4-inches long, overall. The barrel is 16.9-inches of that. The pull measures 13-1/2 inches. The rifle weighs 7 lbs. 6 oz. read more